The Skilled Worker visa replaced the Tier 2 (General) visa category on 01 December 2020. The category is designed to allow businesses in the UK to sponsor and employ skilled staff from overseas to fill vacant jobs.
The category will apply to EU, EEA, and Swiss nationals that are not already residing in the UK by 31st December 2020.
What are the main requirements?
You must have a confirmed job offer before applying under this category and must show that you:
Are applying for a visa to work for a UK employer that is an approved sponsor and holds a sponsor licence in the relevant category
Have been assigned a Certificate of Sponsorship from the employer
Are applying to work in the UK for a job that is on the list of eligible occupations
Will be paid the minimum salary required under this category or the minimum salary for the occupation, whichever is higher
Meet the English language requirement
Can you stay in the UK?
Your UK sponsor can issue a Certificate of Sponsorship for up to 5 years. Your visa will be issued in line with the duration of the certificate of sponsorship. You will need to extend the visa before it expires or if you change your employer in the UK. You may be able to apply for indefinite leave to remain in the UK once you have completed 5 years residence in the UK.
Applying in this category
Your application is submitted online whether you are applying from outside the UK, applying from within the UK to extend your visa, or switching to this category from within the UK.
You can include your partner and dependent children in your application for permission to stay with you.
Speak to our business immigration experts
If you are exploring your options for a visa or require international business advice, our highly experienced solicitors will assist you in exploring all your options. We advise businesses and individuals, including executives and senior management teams on all aspects of business immigration including visas. You can get in touch by completing the form below.
Click here to view our Business Immigration Services Pricing
Key Contact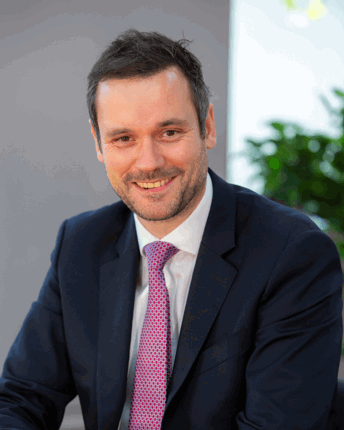 Adam Haines
Employment Law and Business Immigration Partner
---
Adam is a partner and specialist employment lawyer with experience advising on all aspects of employment law from the beginning to the end of the employment relationship and business immigration.