As your business develops a TUPE solicitor can ensure the smooth transition during a change of ownership or change in service provider, whilst protecting the interests of your business and employees.
If you require TUPE advice, contact our solicitors by clicking here.
What is TUPE?
TUPE refers to the Transfer of Undertakings (Protection from Employment Regulations) and its purpose is to protect employees if the business they work for, or the work they are employed to carry out, changes hands.
Does TUPE apply to me and my business?
It applies to employees of businesses in the UK and it enables employees affected by TUPE, to legally transfer their employment (including continuous service and contractual rights and any liabilities) from their old employer to their new employer.  
A significant number of business transactions can be affected by TUPE and it is essential businesses understand the legal requirements and employment liabilities that can arise if TUPE applies.
TUPE can also take place when there is a "relevant transfer", which applies when there is a business transfer or a service provision change.
As with a business transfer, a service provision change can apply to all or part of the business.
Examples may include:
A merger of two businesses
Sale of the assets of a business as a going concern
A change of licensee or franchisee
Transfer of a company in administration
Contracting out of some or all services
Changing contractors
Grant or take over a lease or licence of premises whilst operating the same business from those premises
What is considered a relevant transfer under TUPE?
It is important to note that there are a number of factors that need to be taken into account for TUPE to apply and where there is a service provision change, it is important that the services carried out after the transfer are the same or similar to how they are carried out prior to the transfer. For TUPE to apply the employer must change.
We strongly recommend that legal advice is sought where there may be a TUPE transfer, to ensure that the correct processes are followed, or that TUPE is ruled out as a requirement.  
Examples of a relevant transfer may include any one or more of the following:
Where the marketing team is no longer in-house and the services will be transferred to an outside marketing provider.
When another company takes over the contract for office cleaning or workplace catering.
When two companies decide to merge and form a new company.
When a contract ends and the work is transferred in-house.
What must employers do before a TUPE transfer?
To protect a business from claims under TUPE, you need to understand if TUPE applies, and if so, does it apply to all of the business or part of the business?
If TUPE applies, employees have a legal right to transfer. Both the transferor (the current employer) and the transferee (new employer) are under an obligation to comply with legal requirements.
For example, this includes supplying employee liability information, engaging with an information and consultation process, and doing so in a timely manner. A failure to engage in the information and consultation process can result in awards of up to 13 weeks' pay (uncapped) per employee.
How does TUPE affect contracts, pension rights, and redundancy?
Employees will transfer over on their current contracts of employment, including their terms and conditions which cannot be affected detrimentally by the transfer.
There are exceptions in respect of pensions provided the new employer provides an equivalent pension. Whilst TUPE does allow for changes to take place if they are for an ETO reason (ie, Economical, Technical, or Organisational), which would include redundancies, it is still essential that employers carry out proper processes to avoid claims under TUPE, which our employment solicitors can assist with.
How can our TUPE solicitors help?
We can assist your businesses in understanding if TUPE applies and provide practical, straightforward advice on the legal requirements and processes that your company must adhere to. Our TUPE solicitors can also review any documentation and draft indemnities and warranties in addition to preparing or reviewing the employee liability information, drafting letters, and advising on any measures and /or redundancies to be taken.
If you have a TUPE matter and you want a solicitor that will provide you with swift advice and guidance you can depend on, please don't hesitate to contact our employment law team by completing the form below and one of our solicitors will be in touch.
Key Contact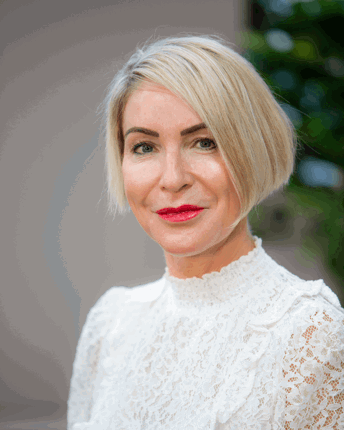 Helen Watson
Partner | Head of Employment Law
---
Helen has been Head of the Employment Team at Aaron and Partners LLP for over 16 years and is an experienced Tribunal Advocate, Accredited Mediator and Workplace Investigator. Helen is also a Chartered Director and Executive Boardroom Coach.