If a dispute arises in your professional life, you may think that going to court is the only answer, however, workplace mediation could help you avoid the stressful and costly experience of a court battle. Our clear, methodical approach to mediation helps you resolve conflicts, improve communication, restore trust and move forward.
Click here to contact us about your matter.
What is workplace mediation?
Unfortunately, conflicts can manifest themselves in any employment relationship and have the potential to result in expensive court action, however, mediation in the workplace can help you avoid the need to go to court.
It is a dispute resolution tool that helps manage conflict by using a third party, known as a mediator, to help resolve disagreements within the workplace and it is a much more flexible and informal process compared to disciplinary procedures or employment tribunals.
Why should you use a regulated solicitor as your mediator?
Our trained mediators are also experts in employment law and can provide information during the mediation process that a non-legal professional acting as a mediator may not know or be aware of. Our solicitors' knowledge and legal expertise can streamline the meditation process, saving you time, money and distress.
What are the benefits of employment mediation?
Due to its less formal approach to resolving a dispute, mediation offers a range of benefits including:
It can be cheaper - you won't incur the costs involved in pursuing or defending an employment tribunal.
It encourages open conversations that would usually be too difficult to have in another setting.
You can maintain and/or improve relationships that a more formal grievance process would destroy.
You have more control - the process is voluntary and less stressful.
Management teams can respond to conflict in the workplace quickly.
Can I refuse mediation in the workplace?
Yes. An employee or employer cannot force either party to take part in the mediation process, the process is voluntary and confidential.
How does the process work?
The key to a successful mediation process is to approach it with an open mind, safe in the knowledge that you are not under any pressure and that an agreement will only be made once both parties feel comfortable with what is being proposed. Some of the best results can stem from thinking outside the box and reaching an amicable position that both parties can live with rather than anyone being a winner or loser in the process.
During mediation you may be required to sit in separate rooms for part or all of the process and the mediator will guide both parties throughout. They will not be a decision-maker. Instead, their role is to gauge when (if at all) it might be useful to get the parties together and propose this.
When can employment mediation be used and how can it help in the workplace?
In the early stages, mediation works for disputes between employees, when a grievance has been raised, or in a disciplinary situation.
If your business is being side-tracked by a frustrating, time-consuming dispute, mediation could be the answer.
Even if a dispute has already escalated, mediation can still be used when a claim has already been submitted to the employment tribunal or court, or during the litigation process before a hearing has taken place.
Need to speak to a mediator?
Our experienced and supportive mediators and lawyers can meet tight timescales and provide speedy mediation assistance, where and when you need it. Get in touch today.
Key Contact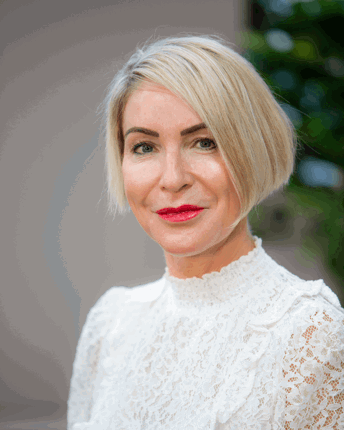 Helen Watson
Partner | Head of Employment Law
---
Helen has been Head of the Employment Team at Aaron and Partners LLP for over 16 years and is an experienced Tribunal Advocate, Accredited Mediator and Workplace Investigator. Helen is also a Chartered Director and Executive Boardroom Coach.