Dealing with international disputes and overseas laws and regulations can be complex and intimidating. Aaron & Partners has the in-house knowledge and international contacts to ensure the legal advice you receive is up-to-date and accurate, wherever the jurisdiction. 
Click here to contact us about your matter.
The right advice for the right country
Our Dispute Resolution team enjoys close relationships with professionals throughout Europe, the Middle East, South East Asia and North America. With vast expertise, international connections and specialist solicitors, we can act swiftly for clients involved in cross-jurisdictional disputes and offer valuable advice. 
Areas of expertise:
Enforcement of international judgements both in the UK and abroad

 

International debt recovery

 

Practical matters, such as the calling of overseas witnesses and the costs of bringing a claim in a foreign court

 

The advantages and disadvantages of each jurisdiction if your claim can be brought in more than one country

 

The laws which will govern your claim

 

Which jurisdiction you should bring your claim in

 
Acting with urgency
If you need to obtain an international freezing order or trace overseas-based assets urgently, our team can swiftly move into action and protect your interests efficiently and effectively. 
International arbitration
International arbitration is frequently used to resolve international disputes, especially in areas such as multi-national construction projects.  We can advise you on all stages of the arbitration process, including where the seat of arbitration should be and what rules should apply.  We can also assist you in enforcing the arbitrator's decision, both internationally and in the UK.
Speak to our international dispute solicitors
Our highly experienced litigators have the capability to meet tight timescales and provide comprehensive dispute resolution services both for matters in the UK and cases relating to international disputes. Our team are there, where and when you need it. Call us today to discuss your case or complete our enquiry form below.
Key Contact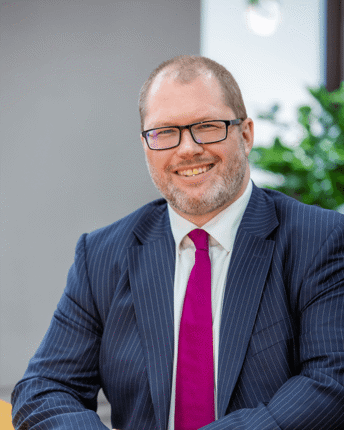 Nick Clarke
Senior Partner | Head of Dispute Resolution
---
Nick became the firm's Senior Partner in 2019, having been with Aaron & Partners for over 20 years, and he sits on the firm's management board. He also leads the Dispute Resolution team.