Shareholder disputes have the potential to significantly distract you from successfully running your business, so they need to be addressed quickly and with a clear plan. Our dispute resolution team have extensive experience of advising shareholders and are specialists at planning strategies to resolve shareholder disputes. 
Click here to contact us about your matter.
What causes shareholder disputes?
Not having a shareholders' agreement in place is a major cause of shareholder disputes. 
Areas of expertise:
Abuse of power and breach of articles of association

 

Disagreements over the payment of dividends

 

Exclusion from involvement in management

 

Failure to provide financial and statutory information

 

The company being run for the benefit of majority shareholders

 

The diversion of business to other companies in which the majority shareholders hold an interest

 
If you don't already have a shareholders' agreement, our Corporate team can prepare an agreement to help prevent disputes arising in the first place or at least to provide more certainty and therefore a quicker resolution if disputes do arise. 
How can we help you resolve a shareholder dispute?
Our specialist team is dedicated to resolving shareholder disputes in the most cost-effective way possible, minimising any interruption to your business.  
If a negotiated resolution cannot be achieved, we are experienced in advising on and pursuing court proceedings including unfair prejudice petitions under the Companies Act (normally in conjunction with expert forensic accountants, for the purpose of valuing the business and the shareholdings). 
We can also pursue matters relating to, winding up petitions, derivative claims (bringing a claim in the name of the company, for instance for breach of directors duties), and seeking (or defending) injunctions to prevent breach of the company's articles or shareholder agreements.
Want to speak to an expert in shareholder litigation?
If you have a shareholder dispute, our highly experienced solicitors will work closely with you to achieve your desired outcome. Get in touch today for a no obligation discussion about your dispute by completing the contact form below.
Key Contact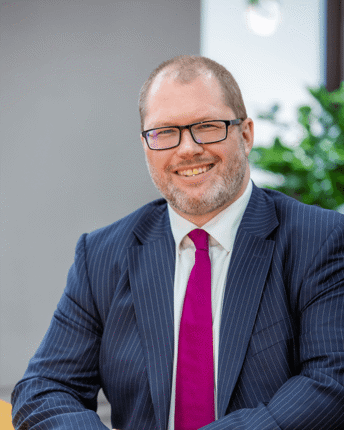 Nick Clarke
Senior Partner | Head of Dispute Resolution
---
Nick became the firm's Senior Partner in 2019, having been with Aaron & Partners for over 20 years, and he sits on the firm's management board. He also leads the Dispute Resolution team.