At some stage in the life of a company, directors and shareholders may see opportunities in restructuring business activities, which may result in a reorganisation or demerger being required.
Whether this involves the full-scale separation of one particular element of the business or simply streamlining responsibilities to better align with company strategy, disrupting the established way of doing things involves significant risk and can result in unexpected consequences.
Specialist legal guidance from experts in corporate restructuring will ensure nothing is left to chance. 
Click here to contact us about your matter.
How can reorganising your business improve it?
Reorganising the operations of a business in order to improve its effectiveness, or as part of succession planning, is a considerable undertaking. With our expert assistance, you can be certain that each step will be handled with the utmost efficiency and professionalism. 
Whether the reorganisation involves a merger, demerger, management buyout or a root and branch rationalisation, we ensure full compliance with corporate laws and regulations, so your company and its directors can complete the restructuring on a firm financial and legal basis. We will also work effectively with your accountants to ensure the finacial and tax aspects of the restructuring are properly addressed. 
Areas of expertise:
Capital reductions

 

Dividends in specie

 

Hive-ups

 

Share for share exchanges

 

Statutory and non-statutory (Section 110) demergers and partitions

 
How can our advice add value to your reorganisation?
Organisational restructuring can take many forms and yield numerous complications. We tackle the legal complexities, enabling your management team to focus its attention on running the business.
Speak to our reorganisation solicitors 
With extensive expertise in large business reorganisations, our lawyers are very familiar with all types of corporate structure and the wide range of challenges they can present. We will work with you to achieve the best outcome for your business. To get in touch with our solicitors please complete the form below.
Key Contact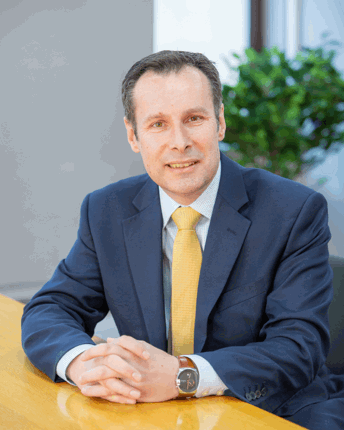 Stuart Scott-Goldstone
Partner | Head of Corporate & Commercial
---
Stuart is the Head of the firm's Corporate & Commercial team and has experience in all aspects of corporate and commercial law. His specialist areas are corporate finance transactions and corporate reorganisations and restructuring.