There are over 200,000 registered charities in the UK, and many more that aren't registered (charities in England and Wales only have to register if they have an income over £5,000).
Charitable organisations encompass a vast array of activities, ranging from providing healthcare and education to alleviating poverty and caring for animals.
Despite their altruistic objectives, charities must adopt a business-like strategy in order to continue with their essential work. In addition, whether functioning on a regional, national or international level, all charities must operate within precise legal constraints.
Click here to contact us about your matter.
Specialist guidance for charities
The Aaron & Partners team has a specific focus in the charity sector, offering a broad spectrum of legal expertise. The two leading independent guides to the legal profession, Legal 500 and Chambers & Partners, rate the team highly for its specialist knowledge and the firm's depth of experience.
Our Corporate team handles charity incorporation and the establishment of trading companies and other structures. We also advise on constitutional matters, amendments to governing documents and mergers and amalgamations
Our Employment team advises on drafting contracts for volunteers and charity workers up to chief executive level, an area that has been the subject to significant change in recent years.
Our Litigation team advises on contractual matters and commercial disputes, including debt recovery and charity land possession proceedings
Our Wills, Tax and Trusts team provides advice on the establishment, registration and ongoing administration of Wills and trusts
Optimise Your Assets
As well as offering legal advice when things go wrong, our team of charities specialists also provides expert guidance to help prevent problems before they arise.
We have particular experience in non-contentious property transactions. Whether it's questions around compliance with the Charities Act on freehold and leasehold transactions or other property dealings, such as grants of rights and options, our expert solicitors in Chester and Shrewsbury know how to get the best deal on land holdings for charities and the not-for-profit sector.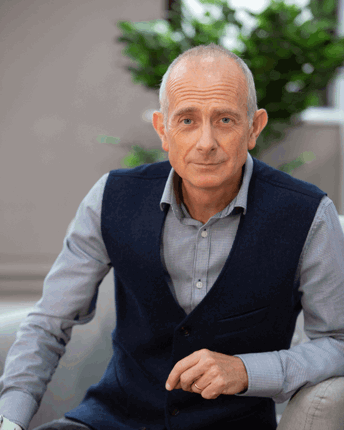 Simon Ellis
Real Estate Partner
---
Simon's expertise lies in commercial property and charity law, the latter of which he has been recommended for in both the Legal 500 and Chambers and Partners as a leading expert.