Intellectual property (IP) is a key business asset that should be protected and used to maximise income streams for your business. Whether you own a vast portfolio of registered rights or your trading name is your only valuable IP, in order to extract the optimum value from your intellectual property, you must have effective, legally-based identification protection and strategy.
Click here to contact us about your matter.
How to use IP for commercial success
Our IP solicitors know the importance of your brand, designs, inventions, domain names, database rights and copyright material to the commercial accomplishments of your business. And we also know that many businesses are not fully aware of just how essential IP is to their success.
We focus on IP advice that is tailored to your circumstances, helping you protect, enhance and exploit your intellectual property.
Our areas of expertise include:
Bringing real IP expertise in matters such as venture capital, corporate finance and Mergers & Acquisitions deals
Conducting patent, trademark and passing off disputes on your behalf
Helping you apply measures to stop others copying your designs
Helping you prevent any unjustified threats of action and take steps to prevent the continuation of such threats
Negotiating and prepare licensing deals that will enable others to use you brand, technology or designs or allow you to use IP belonging to others
Preparing non-disclosure agreements that will help you share your ideas
Providing additional support and advice in relation to IT and e-commerce
How can our intellectual property solicitor assist you?
Our highly experienced IP solicitors can provide advice on the creation of intellectual property as well as how it can be protected. We specialise in all IP law including Copyright, Design Rights, Patents and Trademarks.
We can also help you put measures in place to avoid, prepare for and resolve disputes. Our legal support includes assistance with obtaining registrations (in conjunction with patent and trademark attorneys), negotiating agreements and preventing unauthorised use.
Speak to an intellectual property lawyer
We want to work with you to ensure you achieve your objectives. If you have an IP law matter or require legal advice for your business or organisation, please don't hesitate to get in touch by completing the form below.
Key Contact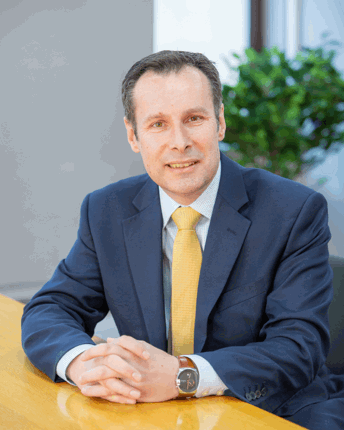 Stuart Scott-Goldstone
Partner | Head of Corporate & Commercial
---
Stuart is the Head of the firm's Corporate & Commercial team and has experience in all aspects of corporate and commercial law. His specialist areas are corporate finance transactions and corporate reorganisations and restructuring.