There are a wide variety of trust disputes but they can be broadly categorised as one of three different types.
Click here to contact us about your matter.
Trust & trustee disputes
Trust disputes can either be 'friendly' or 'hostile'. A typical friendly dispute is where there is ambiguity as to the terms of the trust and the trustees make an application to court to resolve the ambiguity for the benefit of the whole trust.
Hostile disputes can arise where there is a challenge to the trust itself or a dispute about who the correct beneficiaries ought to be. In these cases, the claim is for the benefit of the individuals concerned, rather than for the trust itself.
Beneficiary disputes
Beneficiary disputes usually involve an alleged breach of trust by the trustees. A breach of trust essentially means a failure to carry out a duty. This could be:
A failure to bring trust property under the control of the trustees
A failure to properly and impartially consider distributions to beneficiaries
A failure to properly invest trust assets or take appropriate investment advice
Allowing a conflict to arise between duties as a trustee and personal interests
Authorising excessive self-remuneration (payments to themselves)
Making an unauthorised profit from the trust
Providing an unauthorised benefit to non-beneficiaries
If one of these breaches occurs, you can make an application to the court either for compensation, for the removal of one or more of the trustees or to obtain an injunction to prevent any future breach of trust.
Many applications are made simply because beneficiaries are seeking information, such as accounts or letters of wishes, that trustees are unwilling to provide. The beneficiaries therefore apply for an order compelling the trustees to produce the information.
If you're a trustee concerned that a certain decision could open you up to a claim, it's possible to obtain approval from the court beforehand. Provided you can demonstrate that applying to court was a sensible step, you will usually have the costs of the application paid from the trust fund.
Third party disputes
There are many different types of third party dispute. For example, claims by or against a tenant of trust property, or claims by an individual with a potential interest in trust assets seeking to show that the trust should be set aside as a sham.
Whatever the specifics of the situation, we can provide expert, timely and insightful advice to trustees, beneficiaries and third parties in a wide range of trust disputes.
What are the costs involved in a trust administration dispute?
The cost of resolving disputes can be substantial, sometimes outweighing the value of the dispute itself.
To help clients manage the costs, we offer a range of funding options. From traditional 'pay by the hour' arrangements to fixed fees in certain situations, our aim is to take the uncertainty out of the costs of litigating and, where appropriate, to share the risk with you.
Click here to read more about our flexible funding options
Speak to our team today
To discuss your matter with our highly experienced solicitors, please complete the form below and let us know how we can assist you.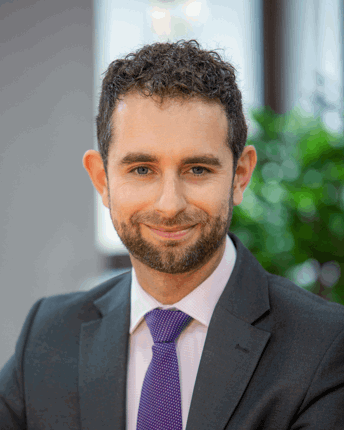 James Wallace
Contentious Trusts & Probate Partner
---
James is a Partner in the firm and leads the dedicated Contentious Trusts and Probate team. He deals with complex and high value estate and trust disputes including those with a cross-border or overseas element.