Will Disputes
With more of us living longer and estates increasing in value over recent years, will disputes have become increasingly common.
Our specialist team can advise you whether you're seeking to contest a Will or its provisions, or facing a challenge to a Will you are administering.
Click here to contact us about your matter.
What are the grounds for contesting a Will?
Some common grounds for challenging a Will include:
Failure to sign and witness the Will correctly
Forgery of the Will or signatures
Fraud or deceit including poisoning of the mind against individuals
Lack of testamentary capacity, i.e. an individual was not of sound mind
Not knowing and approving the content of the Will
Undue influence from a third party
What can I do if the will is valid, but I have been unfairly treated??
If you feel you have not been treated fairly in a Will, but don't believe there are grounds for challenging the validity of the Will itself, you could consider bringing a claim for provision under the Inheritance (Provision for Family and Dependants) Act 1975. Please click here for more details.
What are the costs involved in challenging a will?
The cost of resolving a will dispute can be substantial, sometimes outweighing the value of the dispute itself.
To help clients manage the costs, our Dispute Resolution department offers a range of funding options. From traditional 'pay by the hour' arrangements to fixed fees in certain situations, our aim is to take the uncertainty out of the costs of litigating and, where appropriate, to share the risk with you.
Click here to read more about our flexible funding options 
If you want to challenge a Will, or defend a challenge, our experienced team has the knowledge and understanding to ensure the process progresses as smoothly and swiftly as possible. We are able to undertake initial research around the drafting and legitimacy of the Will and give insight into your chances of success and how best to approach the matter.
With contested Wills claims, it's vital to stay focused on the financial realities. This can often be difficult in situations that, by their nature, are often charged with emotion and family loyalties.
In most cases, it will be beneficial to try and reach a settlement at the earliest opportunity. With this in mind, we work closely with specialist mediators trained in brokering these sorts of deals.
For cases where court proceedings are unavoidable, we are able to work together with specialist barristers to guide you through the process and help you to achieve your objectives.
Speak to our team today
To discuss your Will with our highly experienced solicitors, please complete the form below and let us know how we can assist you.
Key Contact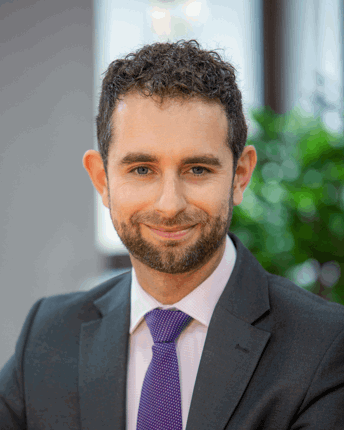 James Wallace
Contentious Trusts & Probate Partner
---
James is a Partner in the firm and leads the dedicated Contentious Trusts and Probate team. He deals with complex and high value estate and trust disputes including those with a cross-border or overseas element.