Our employment law solicitors have developed a formidable reputation for providing the most senior individuals with commercially focussed, strategic and pragmatic executive business exit strategy planning advice. 
We get to know you and your business and advise Directors, Executives and Senior Managers on their exit strategies from businesses of all sizes from SMEs to multinationals and PLCs. 
Get in touch with our executive exit strategy planning specialists for a no obligation discussion
Click here to contact us about your matter.
What is an exit strategy?
Whether it's due a to a change in direction for a company or you are an executive looking for pastures new, a considered and successful business exit strategy can ensure a smooth transition to a new phase for both the business itself and the executives that work within it. 
Our team will take all key factors into consideration to ensure that the relationship between the business and the executive who is planning an exit can do so as amicably as possible. 
We work with you to create your exit strategy and support you as you prepare for the next phase of your career. When planning an exit strategy you must consider all business stakeholders, the finances of the company in addition the performance of the business and the senior figures within it. 
Exit planning strategies: what are your options?
As no two businesses are the same, so it is with exit strategies. Each exit is different and depends on each executive's objective, the associated risks and costs. We will focus on the outcome you want to achieve, the financial package you deserve and provide you with a likely timeframe that this will be achieved within. 
Some of the most common options and considerations when planning an exit from a business are: 
Negotiate an exit to maximise the financial package

 

Control any potential for reputational damage in the sector

 

Secure any shares or share options

Threaten and/or issue claims in the Employment Tribunal or High Court

S

ecure future employment

 

Raise internal complaints and/or grievances in relation to the employer's conduct

 

A combination of the above.

 
What steps should you take when developing a business exit plan?
These situations are exceptionally difficult particularly when senior executives are dismissed from a business after a significant period of time. Nevertheless, we offer pragmatic assistance that helps remove emotions from the decision making process and we focus on what a good outcome is for you. 
How can our solicitors help you with an executive business exit strategy?
If you're planning to exit a business, it's essential you seek advice from a solicitor at the earliest opportunity. The earliest we become aware of an issue the earlier we can react and robustly defend your position. 
Our highly-experienced solicitors have:
Advised a managing director on departure and exit provisions including short and long term incentive plans, and a multi-million pound bonus;

 
Advised two directors on their post termination restrictive covenants and their ability to set up a new business;

 

Represented a tech founder on his exit provision and sale of his shareholding;

 

Acted for a managing director of an international software business following a restructure of the business;

 

Successfully raised disability discrimination claims on behalf of a senior executive suffering from a terminal illness, threatened with redundancy and a refusal to make reasonable adjustments by a global energy company;

 

Represented a senior executive in defending High Court pre-action claims regarding alleged breach of post termination restrictions.

 
If you require advice you can trust when planning your exit from a business, speak to our team today by completing the form below.
Key Contact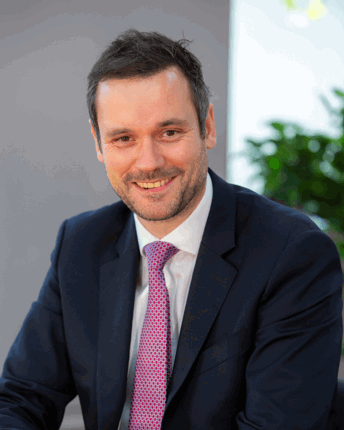 Adam Haines
Employment Law and Business Immigration Partner
---
Adam is a partner and specialist employment lawyer with experience advising on all aspects of employment law from the beginning to the end of the employment relationship and business immigration.