To protect sensitive commercial information, many business use non-disclosure agreements (NDAs) in business-to-business relationships. Employees may also be subject to confidentiality agreements designed to protect trade secrets and customer information. 
If you suspect a business partner or employee is disclosing or using confidential information without authorisation, our team can assist you to quickly apply for an injunction to prevent sensitive information being leaked or used to the detriment of your business. We can also pursue a damages claim on your behalf if a breach of confidence has already occurred. 
Click here to contact us about your matter.
How can we assist with restrictive covenants?
The last thing any employer wants is a former employee leaving and taking their clients' business with them. Not only do former employees have access to client details, they are also well aware of the strengths and weaknesses of your operation and can exploit these to their own advantage. 
If this happens, we can advise you on where you stand and help you to take appropriate steps to protect your interests, including quickly and effectively seeking injunctions and pursuing damage claims. 
Equally, if you want to leave your current employer and set up on your own, our experience of drafting and analysing restrictions in contracts means we are perfectly placed to advise as to the effectiveness of any restrictions on you and help you develop a strategy to establish your business and deal with attempts by your former employer to stop you.
Speak to our solicitors about a breach of confidence
If your business has been affected by a breach of confidence, our team will act swiftly to ensure your interests are protected. To speak to our solicitors about your dispute, please complete the form below and we will be in touch.
Key Contact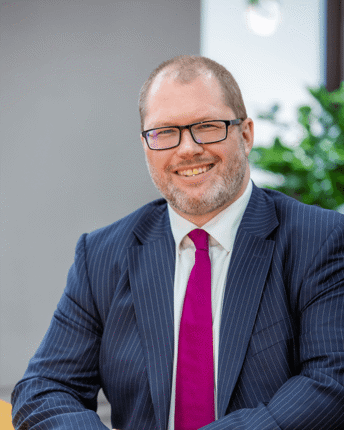 Nick Clarke
Senior Partner | Head of Dispute Resolution
---
Nick became the firm's Senior Partner in 2019, having been with Aaron & Partners for over 20 years, and he sits on the firm's management board. He also leads the Dispute Resolution team.