What should you be aware of?
Being a director of a company carries significant responsibilities. In some cases, that can mean taking personal liability when the company's activities are called into question.
Preparing a legal framework to protect the assets of companies' and their directors from unexpected legal issues requires professional guidance from lawyers with expertise in this complex field.
Click here to contact us about your matter.
We provide guidance and support to directors and boards from all kinds of companies.
Areas of expertise:
Advising directors of companies with financial difficulties on their duties on how to avoid personal liability if a company were to go bust
Advising directors in deadlocked companies as to their rights to information and to be involved in the company's affairs
Advising directors of insolvent companies who have taken drawings on account of dividends that have ultimately not been forthcoming
How to avoid or put an end to conflicts of interest in relation to projects outside the company
Pursuing directors who breach their duties on behalf of the company
Pursuing claims against directors on behalf of shareholders where there has been questionable conduct by the directors (known as derivative actions)
How can we assist you to work without fear of retribution?
We help directors understand their legal responsibilities and potential liabilities, and provide practical advice as to how they can discharge those responsibilities while avoiding personal accountability.
Safe in the knowledge that you have experienced professionals on hand to advise on your obligations and responsibilities, you are free to focus on running your company.
Get legal guidance from a highly experienced legal team
Our solicitors can look after your interests, and ensure your are prepared for any eventuality. To discuss the specifics around your business and get the best legal advice for your situation, please complete the form below and one of our solicitors will be in touch.
Key Contact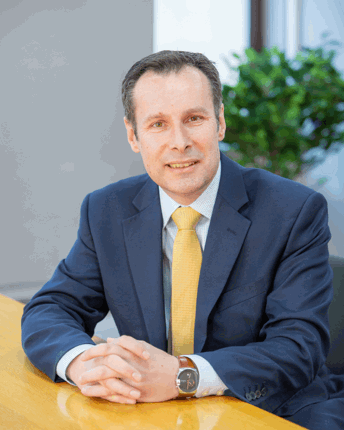 Stuart Scott-Goldstone
Partner | Head of Corporate & Commercial
---
Stuart is the Head of the firm's Corporate & Commercial team and has experience in all aspects of corporate and commercial law. His specialist areas are corporate finance transactions and corporate reorganisations and restructuring.