Estate Administration Disputes around collecting in assets, paying tax and liabilities and distributing the estate to the beneficiaries can sometimes arise involving executors, beneficiaries and other third parties including:
Applications to remove or replace personal representatives
Complaints about the length of time the administration is taking
Concerns about the costs of the administration
Disagreement about the terms of the deceased's Will and the rights of beneficiaries under that Will
Requests by beneficiaries for an interim distribution of funds
Requests by beneficiaries for information about the estate, including estate accounts
Click here to contact us about your matter.
Disputes can also arise when there is more than one personal representative and they disagree over issues like taking legal advice and the associated costs, pursuing or defending claims involving the estate and potential conflicts of interest.
If beneficiaries or third parties feel they have been unfairly treated in the Will, they may also bring a claim against the estate. Alternatively there may be creditors, such as banks or other lenders, with claims against the estate that the personal representative wants to dispute.
Whatever the nature of the dispute, it needs to be dealt with in the proper manner, with prompt clear communication with beneficiaries and other stakeholders, keeping them updated and informed at every stage.
In some cases, it may be necessary to involve the courts, in which case an application needs to be made promptly, so the issue can be resolved as quickly as possible without undue delay to the administration of the estate.
What are the costs involved in estate administration disputes?
The cost of resolving disputes can be substantial, sometimes outweighing the value of the dispute itself.
To help clients manage the costs, we offer a range of funding options. From traditional 'pay by the hour' arrangements to fixed fees in certain situations, our aim is to take the uncertainty out of the costs of litigating and, where appropriate, to share the risk with you.
Click here to read more about our flexible funding options
Speak to our team today
To discuss your estate administration case with our highly experienced solicitors, please complete the form below and let us know how we can assist you.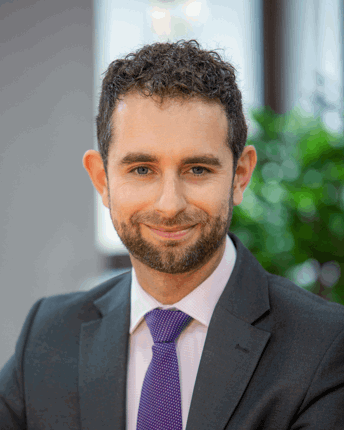 James Wallace
Contentious Trusts & Probate Partner
---
James is a Partner in the firm and leads the dedicated Contentious Trusts and Probate team. He deals with complex and high value estate and trust disputes including those with a cross-border or overseas element.