Has an employee in your business or organisation submitted a workplace discrimination claim? Our employment discrimination solicitors are highly experienced and work closely with businesses to protect their interests.
If you'd like to speak to one of our employment law experts, please complete our enquiry form by clicking here
What are the different types of workplace discrimination?
Under the Equalities Act 2010 there are various types of discrimination:
Direct discrimination
Where a person is, because of a protected characteristic treated less favourably than another person who does not share that protected characteristic.
Indirect discrimination
Where an employer's provision, criterion or practice (PCP) applies to all persons irrespective of protected characteristics but disadvantages a group of individuals with a particular characteristic. Where such an action disadvantages an individual with that characteristic, it will amount to indirect discrimination unless it can be objectively justified.
Harassment
Where a person engaged in unwanted conduct related to a relevant protected characteristic which has the purpose or effect of either; violating an individuals dignity or creating an environment which is intimidating, hostile, degrading, humiliating or offensive.
Victimisation
Where an individual is treated less favourably because they have done or may do a protected act. A protected act can include: bringing proceedings under EqA 2010, giving evidence or information in connection with proceedings under EqA 2010 or making an allegation that another person has contravened EqA 2010.
What are protected characteristics?
Discrimination is only unlawful if it is connected to one of the characteristics that is protected in law. The Equalities Act 2010 sets out a list of these "protected characteristics" and include:
Age - Protection for all ages and as such discrimination towards someone on the grounds of their age is unlawful)
Disability - The definition of disability under S.6 EqA 2010 is very specific and recognizes a disability where a person has a physical or mental impairment which has a substantial and long-term adverse effect on his ability to carry out normal day to day activities.
Gender reassignment - This applies if the person is proposing to undergo, is undergoing or has undergone a process (or part of a process) for the purpose of reassigning the person's sex by changing physiological or other attributes of sex.
Marriage and civil partnership - A person has this protected characteristic if they are married or have a civil partnership under Civil Partnership Act 2004.
Pregnancy and maternity - It is unlawful for an employer to discriminate by treating a job applicant or employee unfavourably during the protected period (from beginning of pregnancy to the end of maternity leave) or because she is in compulsory maternity leave, or is exercising or seeking to exercise the right to ordinary or additional maternity leave).
Race - Includes colour, nationality and ethnic or national origins although this is not a non-exhaustive list)
Religion or belief – Religion means any religion, and a reference to religion includes a reference to a lack of religion. "Belief" means any religious or philosophical belief and a reference to belief includes a reference to a lack of belief.
Sex - This protects a person solely on their sex.
Sexual orientation - Defined as a person`s sexual orientation towards persons of; the same sex, the opposite sex or either sex.
Can employers be held responsible if an employee discriminates against someone at work?
Under EqA 2010, anything done by an employee in the course of their employment is treated as having also been done by the employer. This applies even if the acts were done without the employer's knowledge or approval.
In such circumstances, an employee that has been discriminated against can bring a claim against both the perpetrator directly (who will be individually liable) and against the employer.
Is there a time limit to make a claim for discrimination at work?
A discrimination claim, much like other employment related claims must normally be brought by the end of the period of three months starting with the date of the act to which the complaint relates. There are however exceptions:
A claim may be brought for acts occurring more than three months before the claim is brought if they are part of conduct extending over a period of time. The last act however must be brought within the 3 month time limit.
Time can be extended by such a period as the tribunal thinks just and equitable and it can also be extended by participation in the Acas early conciliation process provided Acas have been notified within 3 months.
What do employers need to know about employment discrimination law?
There is no length of service required to bring a claim for discrimination and discrimination issues and claims can arise from the recruitment process prior to employment starting through to termination, including but not limited to: recruitment and advertising, training and development, bullying and harassment, promotion, absence, redundancy and termination.
How can our solicitors assist with discrimination matters?
Awareness and training is key to employers dealing with discrimination issues in the workplace and we can assist employers in ensuring they have training and policies are up to date.
If a discrimination claim is brought, this can be a long and complicated process which requires a good understanding of the law. Our expert solicitors have extensive experience in pursuing discrimination related claims in the Employment Tribunal and would be able to advise, support and represent you through the whole process.
We can assist with:
Training on discrimination, diversity, bullying and harassment and equality in the workplace.
Draft Equal Opportunities and diversity policies.
Advice on workplace issues, disciplinaries and grievances concerning discrimination.
Advising and representing employers faced with tribunal claims.
Advise on absence management and disability in the workplace.
Speak to our workplace discrimination solicitors
If you are an employer who requires legal advice or support relating to a workplace discrimination matter, or any other employment law issue, our team can support you and help you achieve your desired outcome. 
If you would like to learn more about how we can assist you, please contact us by completing the form below.
Key Contact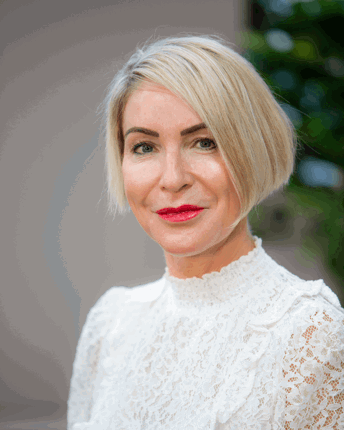 Helen Watson
Partner | Head of Employment Law
---
Helen has been Head of the Employment Team at Aaron and Partners LLP for over 16 years and is an experienced Tribunal Advocate, Accredited Mediator and Workplace Investigator. Helen is also a Chartered Director and Executive Boardroom Coach.