Inserting restrictive covenants in employment contracts can safeguard your business should an employee leave your organisation, however it's essential they are drafted carefully to ensure maximum enforceability.
If you require guidance or legal advice relating to restrictive covenants included in your employment contracts please get in touch with our employment law solicitors.
Click here to submit an enquiry and our team will be in touch
Are you an employee seeking legal advice relating to restrictive covenants?
Click here to learn how we can assist you.
What are the benefits of using restrictive covenants in employment contracts?
Restrictive covenants provide you with protection when an employee's contract of employment comes to an end. A key benefit is that they can prevent an employee from immediately going to work for a competitor, or setting up their own business in direct competition with your own.
They must be carefully drafted to be enforceable, but when implemented correctly, they can deter a former employee from doing the things the restrictions seek to prevent or limit. They can help protect your business's client base, confidential information, the stability of your workforce, and your competitive edge.  
An employee has broken a restrictive covenant, what are my options?
The first step is often a 'cease and desist' letter to your former employee, which sets out the breaches and remedies you seek.
If the employee does not respond favourably, or you wish to take more assertive action in the first instance, you can seek an injunction against the employee. This can put a stop to their actions, and ensure they are ordered to return or destroy any confidential information that they hold. 
You can also claim damages for loss of profits if any losses can be quantified and evidenced. 
You may also be able to sue your former employee's new employer if they have caused them to breach the restrictions.
Are there limitations on the type of restrictive covenants that can be included in an employee's contract?
Limitations can vary from one contract to another. To be enforceable, restrictive covenants should be no more restrictive than is reasonably necessary and should protect a legitimate business interest. 
For example, a clause seeking to limit an employee's contact with clients could be limited to clients they have had a certain level of contact with over a specified period.
Restrictive covenants require bespoke drafting so that they accurately reflect relevant circumstances for each employer and employee, otherwise, you run the risk of a Court deciding that they are not enforceable and you may lose any protection you thought you had.  
What are common types of restrictive covenants?
Non-compete clauses
These prevent an employee from competing with your business when they leave, or alternatively, they can restrict their ability to do so. In addition to reducing direct competition for your business, these clauses prevent employees from revealing confidential information or trade secrets to other businesses or using them to start up their own.
Provisions preventing an employee from soliciting, dealing with or poaching clients
These provisions have the benefit of helping to secure your client base and preventing the employee from capitalising on relationships they have built whilst working for you.
Former employees can also be prohibited from enticing other employees away from your business to go and work with them, preventing you from losing more staff.
Time limits and geographical restrictions are also often seen, which can help confine a restriction to only the necessary terms to help with their enforceability.  
How can we help employers with restrictive covenants in employee contracts?
Our employment law solicitors can draft bespoke restrictive covenants that are relevant to your specific requirements, in order to increase their enforceability. Our team will also assist if an executive employee breaches their restrictive covenants, both in bringing proceedings against them and in justifying the relevant clauses if they are challenged.
You may also require legal advice if you are the subject of proceedings brought by another employer, or perhaps you are looking to navigate restrictions when bringing in new employees. Our highly experienced lawyers can ensure all your requirements are met and that you have the practical support you need when faced with a restrictive covenant matter.
To speak to our team, please complete the enquiry form below and one of our solicitors will be in touch to discuss your matter with you.
Key Contact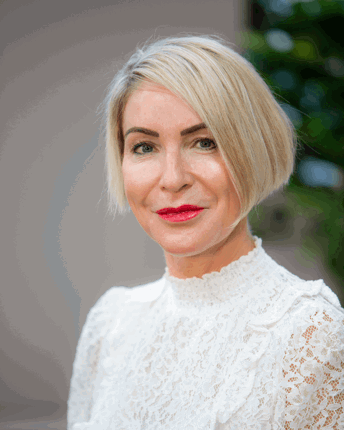 Helen Watson
Partner | Head of Employment Law
---
Helen has been Head of the Employment Team at Aaron and Partners LLP for over 16 years and is an experienced Tribunal Advocate, Accredited Mediator and Workplace Investigator. Helen is also a Chartered Director and Executive Boardroom Coach.