The number of disciplinary hearings is increasing as the amount of regulation surrounding the work of medical professionals is on the rise. Complex and specialist knowledge of the rules and regulations is vital to maximise the chances of an individual getting the best outcome for their career when going through the disciplinary process.
Click here to contact us about your matter.
Defend your Rights
Should you find yourself at a Medical Practitioners Tribunal Hearing, our support will significantly increase your prospects of reaching a favourable outcome.
Our experienced solicitors will guide you through the initial investigation, drafting of the witness statements and, as experienced advocates, can represent you at the actual tribunal. We'll ensure you receive a fair hearing and present the best possible case for your defence.
Protect your Reputation
A medical professional's reputation is of paramount importance to their career. So if your conduct has been questioned, you will need specialist legal advice without delay. By taking advantage of our services, you'll increase your prospects of resuming your career without any damage to your professional standing.
Expert support for Medical Professionals
By defending your interests, we aim to persuade the MPTS not to prosecute. In the event that a disciplinary measure is deemed necessary, we can help you mitigate any associated sanction, minimising the potential damage done to your career and your reputation.
We have a former Attorney General Panel Counsel advocate within our team, with experience of taking cases up to the Court of Appeal. In addition, our exhaustive experience of attending and influencing forensic investigation visits conducted by regulatory bodies enables us to be extremely effective in putting the  most robust case possible forward.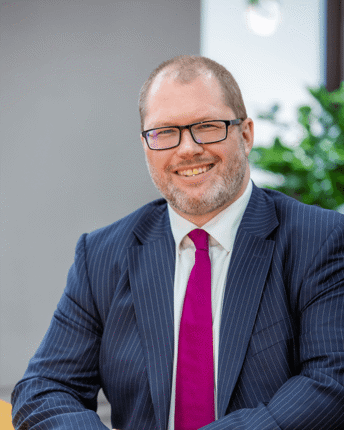 Nick Clarke
Senior Partner | Head of Dispute Resolution
---
Nick became the firm's Senior Partner in 2019, having been with Aaron & Partners for over 20 years, and he sits on the firm's management board. He also leads the Dispute Resolution team.