Our employment law solicitors are specialists in drafting bespoke contracts and handbooks for SMEs, national businesses and members of the education sector. By getting to know your organisation, our solicitors are able to carefully curate contracts and handbooks that can provide certainty for both you as an employer and for your employees by clearly defining expectations, roles and procedures that can ensure your business flourishes whilst protecting your interests.
Click here to speak to a contract and handbook specialist
Do you have to provide employees with contracts and handbooks?
On day one of employment, it is a legal requirement for employers to provide a statement of terms and conditions of employment, which comply with section 1 of the Employment Rights Act 1996.
It is sensible for employers to also have employee handbooks which clearly set out companies HR policies and procedures, working conditions and expectations which employees can refer to during their employment.
The employee handbook should also set out the company's values and rules, so that consistency and fairness can be applied to all employees.
How can I stop an employee from working for someone else whilst employed by us?
Exclusivity clauses within a contract can ensure your business remains protected and restricts who your employees may also work for. It is important that the contract is signed so that an employee understands this. Exclusivity clauses can include exceptions, for example, if a second job is agreed with you as an employer in advance.
How can I stop an employee from working for someone else after their employment ends?
Express restrictive covenants  and non-compete clauses can be inserted into an employee's contract. This is a common clause that would prohibit an employee from moving to a competing business for a specified period after their employment ends.
These clauses are notoriously hard to enforce, and it is essential that they are carefully drafted to reflect the employee, the business and industry and are no longer than are necessary to protect the needs of the business.
How can a contract or handbook protect my business when an employee leaves?
A handbook will provide limited protection after an employee leaves employment as they are normally non-contractual.
If the business wants to protect confidential information, trade secrets, intellectual property, clients, customers or prevent an employee working for a competitor then it is essential that watertight confidentiality, Intellectual Property and restrictive covenant clauses are drafted into the contract of employment and that the employee signs to these restrictions.
Post-termination restrictions can also be hard to enforce, and we strongly recommended that legal advice is taken to ensure that they are carefully drafted and tailored to the business and the specific roles that need protecting.
Post termination restrictions are for a limited period and need to be carefully drafted, but can include:
Confidentiality agreements – these can protect the company's confidential information whilst employed and when the employee moves onto to another employer.
Intellectual property – this can protect intellectual property made during employment.
Non-solicitation clauses – these clauses will prohibit an employee from seeking business from persons who were customers or clients of your business and who they dealt with whilst employed.
Non-poaching clauses – this can prevent an employee from persuading other senior or key employees to go with them to the new employer.
Non-dealing clauses – this clause works in conjunction with the non-poaching and will prevent an employee from dealing with clients or customers of your business even if they approach the employee.
Non-competition clauses – these are designed to prevent employees going to work for a competing business for a specified period of time.
What is the difference between implied terms and expressed terms in a contract?
Express terms of an employment contract are those found within the written contract of employment. They will expressly set out all the essential terms of the employment so it is clear between the parties what terms apply to the contract during or after the employment ends.
Implied terms are terms which will apply to an employee's employment through common law, where there is no express term in a contract or under statute, for example some confidentiality restrictions.
Why does my business need a handbook?
Handbooks give a business clear policies and procedures to adhere to. For example, they can set a precedent for grievance and disciplinary procedures. A handbook sets out the rules and procedures that the employer and employees should follow.
It enables consistency of approach within the business and ensures that employees know what standards of behaviour and professionalism is expected of them and what the potential consequences can be if they do not comply.
How can our employment solicitors help?
Our solicitors can assist with drafting your company's contract and handbook. This will ensure that your policies and procedures are consistent throughout the business.
If you already have contracts and a handbook, we can review this to check it is up to date and compliant with recent legislation and if there is a niche problem area within the business, we can assist with drafting specific policies and contractual clauses specific to the business needs to protect your interests.
Highly experienced contract and handbook solicitors
If you require assistance with contracts and handbooks for your business, or any other employment law matter, our solicitors can help. Contact our team today by completing our enquiry form below.
Key Contact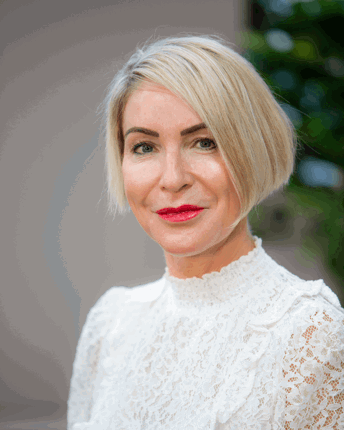 Helen Watson
Partner | Head of Employment Law
---
Helen has been Head of the Employment Team at Aaron and Partners LLP for over 16 years and is an experienced Tribunal Advocate, Accredited Mediator and Workplace Investigator. Helen is also a Chartered Director and Executive Boardroom Coach.