A restrictive covenant can play a key role in protecting the interests of an employer, however, as an employee you may question whether or not a particular covenant that is included in your contract is fair and reasonable.
If you require advice in relation to your contract and any restrictive covenants contained within it, contact our employment law solicitors today.
Are you an employer seeking legal advice relating to restrictive covenants?
Click here to learn how we can assist you.
What is a restrictive covenant?
In the context of employment law, a restrictive covenant is a clause in your contract of employment which restricts your ability to do something, such as work for a competitor for a specified period of time, when your employment comes to an end. 
I have a restrictive covenant in my contract, what can I do about it?
You should seek advice as to whether the restrictive covenant is enforceable. If so, you could try to negotiate with your employer so that the restriction is waived or varied. You could also negotiate the terms prior to signing the contract. 
Can an employer always enforce a restrictive covenant?
Not always, no. Generally speaking, the restriction must protect your employer's legitimate business interests and be no more restrictive than is reasonably necessary, however there are many factors to consider and the facts and context of each particular case needs to be considered carefully. 
Is there a time limit on the restrictive covenant inserted in my contract?
The time limit should be specified in the contract, and is usually 3, 6 or 12 months, depending on your seniority. The length of the restriction is something that can be taken into account when looking at whether it is enforceable. 
What is considered a 'reasonable' restrictive covenant?
What is reasonable depends on the specific facts of each individual case, taking into account matters including the industry or sector you are working in, how senior you are and how likely it is that you would take clients with you when you leave. Common restrictive covenants include non-compete clauses, as well as provisions preventing you from soliciting, dealing with or poaching clients and often former colleagues. Geographical restrictions can also apply. 
When are restrictive covenants not enforceable?
The wider a restrictive covenant is drafted, the easier it is to argue that it is not enforceable. Blanket restrictions which essentially prevent you from working in your industry are unlikely to be held to be enforceable by a Court, as are clauses that are too restrictive and go further than is reasonably necessary. 
Restrictions lasting more than 12 months are usually hard to justify. A restriction is also likely to be unenforceable if it does not relate to the protection of a legitimate business interest, or if it is unreasonable, which again should be considered by looking at your individual circumstances. 
Contact a restrictive covenant solicitor
If you're debating whether a restrictive covenant is likely to be enforceable, we can assist by providing straight forward, practical legal advice in addition to assisting with the negotiation of restrictive covenants, both before you sign a contract of employment or when you are looking to agree exit terms with your employer. 
We can also assist with any enforcement action a previous employer might bring against you, for example by way of an injunction. To discuss your case with one of our specialist solicitors please complete the form below and we will be in touch.
Key Contact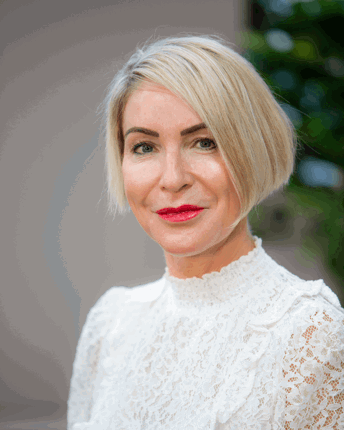 Helen Watson
Partner | Head of Employment Law
---
Helen has been Head of the Employment Team at Aaron and Partners LLP for over 16 years and is an experienced Tribunal Advocate, Accredited Mediator and Workplace Investigator. Helen is also a Chartered Director and Executive Boardroom Coach.