Having solid insurance protection should provide business owners with the peace of mind that if a claim is ever brought against you, you would be covered, but around 15 percent of all insurance claims are declined by insurers every year.
If you require a resolution to your insurance dispute, our solicitors can provide a swift and comprehensive service to help you achieve your objectives as quickly and efficiently as possible.
Click here to contact us about your matter.
What are common reasons for a claim being declined?
Failing to pay the amount due to the insurer
Failing to tell the insurer about something it subsequently decides should have been disclosed
Failing to tell your insurer about a change in circumstances
Not sticking to all the conditions in your policy
The claim is not covered by your policy
The event being excluded from the policy by an exclusion clause
Once an insurer has decided they are not going to pay out on a policy, it can be a tough battle to persuade them otherwise. The Financial Ombudsman Service (FOS) is on hand to assist in disputes with your insurer, but only if you're an individual or small business. Larger businesses are not covered by the FOS.
Our experienced insurance dispute team has advised many clients over the past three decades. We've taken action against insurance companies over their refusal to pay out on many types of insurance policy – and with a high degree of success.
We specialise in:
Persuading an insurer to pay out on a client's vehicle insurance after a near fatal collision
Persuading an insurer to underpin a client's premises after it had spent years refusing to do so
Succeeding in the Court of Appeal over an insurer's refusal to pay out on a client's insurance for bad debt
How can our solicitors assist brokers?
If you're a broker with a dispute, talk to our specialist solicitors. We work with brokers all over the UK to get the best outcome possible for their clients. Our firm is highly regarded within the insurance brokers industry as we strive to find a resolution quickly, saving clients' money, time and stress.
What legal services can we offer to businesses?
Any business that takes out insurance is potentially at risk of having an insurance based dispute. If it happens to you, our experienced solicitors will work closely with you to resolve the dispute.
Speak to an insurance specialist
If you require comprehensive legal advice and a dispute resolution team that are determined and pursue your matter quickly and efficiently, call us today to discuss your case or complete our enquiry form below.
Key Contact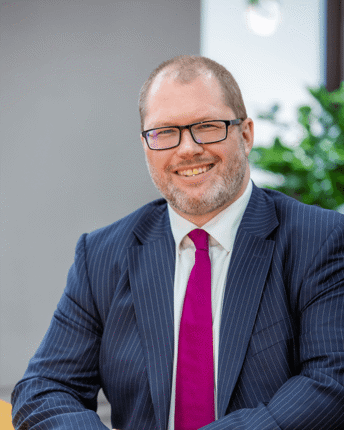 Nick Clarke
Senior Partner | Head of Dispute Resolution
---
Nick became the firm's Senior Partner in 2019, having been with Aaron & Partners for over 20 years, and he sits on the firm's management board. He also leads the Dispute Resolution team.