Aaron & Partners is proud to sponsor Spartac Gymnastics Club, a charity-run organisation providing opportunities for people of all ages and abilities.
More than 20 members of Spartac, an inclusive gymnastics club, will head to Amsterdam to represent Great Britain at the World Gymnaestrada, the world's largest gymnastics exhibition, which attracts over 20,000 participants
The link between the organisations is led by Olivia Slade, Trainee Solicitor at Aaron & Partners and a volunteer coach at Spartac.
With a life-long relationship to dance and gymnastics, Olivia joined Ormskirk-based Spartac in 2022, investing her free time to help people of all ages and abilities improve their lives through active therapy.
Having participated in a range of national and international gymnastics competitions in previous years, members of Spartac are now collecting funds to attend World Gymnaestrada 2023 in Amsterdam. Held every four years, it's a worldwide, non-competitive gymnastics for all event attracting over 20,000 participants from around 50 nations – the largest of its type.
One of Spartac's biggest stars is Sam Rozzell-Howens, from Vicars Cross. Sam, who has Down's Syndrome, became the youngest ever gymnast to represent Great Britain in an international gymnastics event in 2015 when he took part in that year's World Gymnaestrada in Helsinki, Finland – when he was just three years old.
The support provided by Aaron & Partners is part of the firm's Corporate Social Responsibility and follows its consistent support for communities in Chester and further afield.
Olivia said: "Since my first day at Aaron & Partners, it's been clear the firm is keen to help fantastic causes like Spartac, and it's great to see we can make an impact together.
"At Spartac Gymnastics Club, we want to create an inclusive environment for people and their families. Through The Active Therapy Foundation and its teaching, we encourage members of the disabled community to develop their life skills, promoting independence and allowing them to participate more fully in society.
"Thanks to generosity and kindness of our local communities, including Aaron & Partners, we can afford the essential equipment and help people with disabilities achieve greater potential.
"I'm proud to be working in a team with such a brilliant reputation in the legal space, but also one who cares so much about giving back to the community."
You can learn more about Spartac Gymnastics Club by clicking here.
Key Contact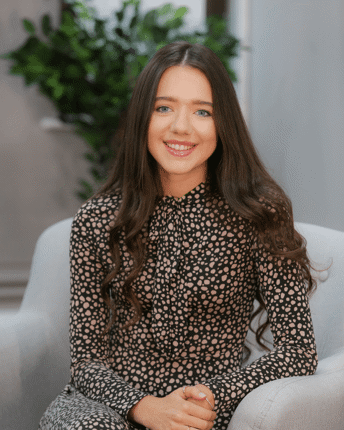 Olivia Slade
Trainee Solicitor
---
Olivia is a Trainee Solicitor within the Real Estate team.