The Home Office has recently published a new statement of changes to the UK Immigration rules which are due to be implemented on 12 April 2023. A summary of some of the salient changes are considered below.
Electronic Travel Authorisation (ETA) Scheme
The government is introducing an ETA scheme to ensure that everyone wishing to travel to the UK has permission to do so in advance of travel. This scheme will require specified nationals visiting or transiting the UK who do not currently need a visa for a short stay of up to 6 months, as well as those using the Creative Worker route for a short stay of up to 3 months, to obtain an Electronic Travel Authorisation before travelling to the UK.
The ETA application process will initially apply to nationals of Qatar from 15 November 2023 and then for nationals of Bahrain, Jordan, Kuwait, Oman, United Arab Emirates or Saudi Arabia from 01 February 2024. More countries will be added to the Electronic Travel Authorisation scheme in due course.
Innovator Founder route
The innovator and start up route which was aimed at individuals seeking to establish a business in the UK which they could contribute significant funds to will be closed to new applicants and be replaced by a new "Innovator Founder" route on 13 April 2023.
The new route will remove the £50,000 minimum investment funds requirement that is currently a requirement for those coming to the UK to establish an innovative business via the Innovator Visa route. Existing restrictions on Innovator migrants preventing them from engaging in employment outside the running of their business are also removed under the new route, provided any secondary employment is in skilled roles of at least RQF Level 3 (A level and above).
The aim is to make the criteria more flexible so that those with genuine proposals for an innovative business and have the sufficient funds to deliver it are more readily available to enter the UK and establish the business.
Increase to salary threshold for sponsored workers
The minimum salary thresholds and the going rates will increase on 12 April 2023 with the going rates also changing to be based on a 37.5-hour week, rather than the current 39-hour week. The updated thresholds are as follows:
Skilled Worker visa will increase from £25,600 a year to £26,200 a year. The minimum equivalent hourly rate will increase from at least £10.10 per hour to at least £10.75 per hour.
Where the current tradeable points minimum rate of pay is £20,480 a year, this will increase to £20,960 a year. 
Where the current minimum rate is £23,040 a year, this will increase to £23,580 a year. 
GBM senior or specialist workers visa will increase from £42,400 a year to £45,800 a year.
GBM graduate trainee will increase from £23,100 a year to £24,220 a year
GBM UK expansion worker will increase from £42,400 a year to £45,800 a year.
Other changes
UK Expansion Worker route
From 12 April 2023, citizens or permanent residents of Australia will not need to show that they have worked for their overseas employer for the 12 months prior to applying for a UK Expansion Worker visa.
Youth Mobility scheme
From 12 April 2023, Australia has been allotted an additional 5,000 places and Canada an additional 2,000 places on the Youth Mobility Scheme.
Global Talent route
Changes are being made to the endorsement criteria and evidential requirements. Rather than using purely objective requirements such as qualification level, which may exclude some highly talented individuals, subject-matter expert endorsing bodies will be able to consider the evidence provided by the applicant together with that applicant's skills and experience in the round, to satisfy themselves that the applicant is an exceptional talent, or shows exceptional promise, in the relevant field.
The Global Talent settlement requirements are also being updated to allow time spent as a Representative of an Overseas Business to be included as part of the three or five-year period of continuous residence.
Spring Budget 2023 and the effects on immigration
The Spring Budget was delivered on 15 March 2023 with an emphasis on prioritising the growth of the UK economy by easing the labour supply shortage and expanding what is permitted under the business visit arrangements.
It is no secret that the UK is facing a major skills shortage at the moment and in an effort to lessen the gap the government Migration Advisory Committee (MAC) to assess the Shortage Occupation List (SOL) for the construction and hospitality sectors. The government has accepted MAC`s recommendation and will be adding the following occupations to the SOL:
Bricklayers and masons
Roofers, roof tilers and slaters
Carpenters and joiners
Construction and building trades not elsewhere classified
Plasterers
These changes are due to take effect before the summer recess with the government regularly reviewing the SOL to allow for more flexibility in responding to the business and economic needs.
Contact our employment law solicitors
If your business or personal situation has been impacted by any of the issues raised in this article, or you require specialist employment law advice for another matter, please don't hesitate to contact our team by completing the enquiry form below.
Key Contacts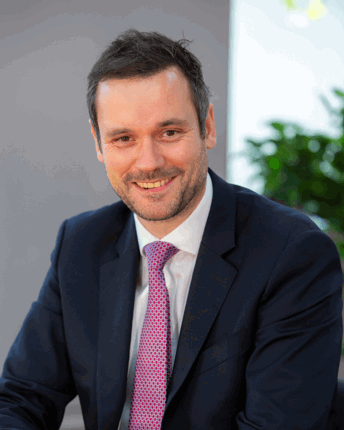 Adam Haines
Employment Law and Business Immigration Partner
---
Adam is a partner and specialist employment lawyer with experience advising on all aspects of employment law from the beginning to the end of the employment relationship and business immigration.
Need to Speak to Someone?
Use the form to send us some details about your matter and one of our experts will get in touch, or you can call us using the number below.

01244 405555