In this article our employment team look at the implications of unpaid holiday pay and the case law surrounding the issue.
Pimlico Plumbers Ltd v Smith [2018] has for a few years now been a cited authority for establishing worker status. 
Having won that case, Mr Smith has pursued further claims against Pimlico Plumbers Ltd, one of which has led us to the landmark Court of Appeal judgement handed down in February 2022 concerning a worker's right to historic holiday pay for unpaid annual leave - Mr Smith v Pimlico Plumbers Ltd [2022] EWCA Civ 70. 
The facts
Mr Smith worked for Pimlico Plumbers for 6 years but having been incorrectly classified as an independent contractor, was never given the right to paid annual leave; any leave he did take was unpaid.  With worker status confirmed by the Court, Mr Smith, as with all 'workers', had rights beyond those of self-employed contractors, including the right to statutory paid annual leave.  He therefore pursued his claim for unpaid holiday pay at the termination of his contract. 
What did the courts decide?
The Employment Tribunal and Employment Appeal Tribunal held that Mr Smith's claim for backdated holiday pay was out of time and that any claim for unpaid holiday pay should have been made within 3 months of each holiday year.  However, the Court of Appeal held that workers could claim back unpaid holiday for the whole period of their engagement.  Any claim should still be made within three months of the end of the worker's engagement. 
A key consideration of courts at all tiers was the established principle in King v Sash Windows that untaken annual leave could be carried over indefinitely where the worker is deterred from taking that leave because they will not be paid, and whether this also applied to annual leave that was actually taken, but on an unpaid basis.   The Court of Appeal, reversing the decisions of the lower courts, held that it did also apply. 
In her conclusion, Lady Justice Simler noted that the right to paid annual leave is a "protected right" and that (our emphasis) "a worker can only lose the right to take leave at the end of the leave year…when the employer can meet the burden of showing it specifically and transparently gave the worker the opportunity to take paid annual leave, encouraged the worker to take paid annual leave and informed the worker that the right would be lost at the end of the leave year. If the employer cannot meet that burden, the right does not lapse but carries over and accumulates until termination of the contract, at which point the worker is entitled to a payment in respect of the untaken leave."  Pimlico Plumbers Ltd could not in this case discharge that burden. 
The impact  
Although not strictly a gig economy case, that is the labour market where the impact of this decision is likely to be most significant.  Businesses may face group claims stretching back years from workers misclassified as independent contractors. 
Recommendations
With worker status remaining a hot topic, this is another reminder of the importance of correctly determining employment status and at the start of each engagement considering if self-employed/independent contractors are workers or employees and ensuring the additional rights afforded to workers are given, where appropriate. 
Status can also change over time, so we recommend that self-employed contracts should be reviewed regularly and in line with current legislation and case law to ensure that there is no change in employment status that needs to be considered and rectified.
Employers should set out clear carry over rules in a holiday policy to ensure workers have a genuine opportunity to take their leave during the year and are encouraged to do so. 
Just a final note that whilst King v Sash Windows is a decision of the Court of Justice of the European Union, there is nothing to suggest, at the moment, that Brexit will have any effect on the impact of this case.  It should also be noted that Mr Smith's case in the Court of Appeal concerned only his 4-week holiday entitlement under the European Working Time Directive, and not the additional 1.6-week entitlement under the Working Time Regulations 1998.
Need to speak to an employment law solicitor?
If you need to speak to a solicitor about historic unpaid holiday pay or have an employment law or HR matter you need to discuss, please don't hesitate to contact our team. We advise on all aspects of employment and HR law and help businesses, organisations and individuals achieve their objectives. To get in touch please complete the form below or give us a call.
Key Contact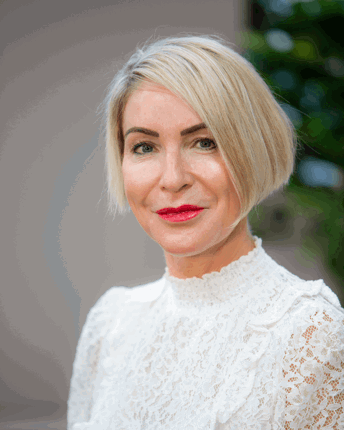 Helen Watson
Partner | Head of Employment Law
---
Helen has been Head of the Employment Team at Aaron and Partners LLP for over 16 years and is an experienced Tribunal Advocate, Accredited Mediator and Workplace Investigator. Helen is also a Chartered Director and Executive Boardroom Coach.
Need to Speak to Someone?
Use the form to send us some details about your matter and one of our experts will get in touch, or you can call us using the number below.
01244 405555