It is well reported that the UK has been experiencing labour shortages in the health sector for a number of years. In 2020 the UK Government introduced a visa which would enable eligible doctors, nurses and other health professionals, who have been trained to a recognised standard, a route into the UK irrespective of nationality. This article examines what roles are eligible for the Health and Care Worker Visa and what other requirements employers must meet to employ healthcare staff from overseas.
What jobs are eligible for the Health and Care Worker Visa?
The Health and Care Worker Visa is not available to all health-based roles, instead, the worker must have been offered a position which falls within the list of approved occupations. The list of approved occupations is organised by occupation codes, similar to other immigration routes. As the list is exhaustive, to be eligible for the visa the worker must be one of the following:
Health services and public health managers and directors
Residential, day and domiciliary care managers and proprietors
Biological scientists and biochemists
Physical scientists
Medical practitioners
Psychologists
Pharmacists
Ophthalmic opticians
Dental practitioners
Medical radiographers
Podiatrists
Health professionals that are 'not elsewhere classified', such as audiologists and occupational health advisers
Physiotherapists
Occupational therapists
Speech and language therapists
Therapy professionals that are 'not elsewhere classified', such as osteopaths and psychotherapists
Nurses
Midwives
Social workers
Laboratory technicians
Paramedics
Dispensing opticians
Pharmaceutical technicians
Medical and dental technicians
Health associate professionals not elsewhere classified
Nursing auxiliaries and assistants
Dental nurses
Senior care workers
Other requirements
The eligibility of the job role is not the only requirement. The worker must have received a job offer to work for a UK employer who has been approved by the Home Office. This employer will also need a Sponsor Licence.
The employer offering the job must issue the worker with a Certificate of Sponsorship, which will provide information on the role and why the worker meets the eligibility criteria of the Health and Care Visa.
Further, the job offer must meet the salary requirement. The requirement differs depending on the type of role that the worker will be employed in. This is not a strict formula, and there are factors which can reduce the salary requirement, so it is important to take individual advice on this issue.
Other general requirements that the worker will have to demonstrate are that they meet the requisite level of English language, they provide a criminal record certificate and, potentially, need to provide a TB certificate.
Like with most visas, the application can be completed online and there will be associated fees and documentary requirements. Employers intending to sponsor a worker under any visa route should note that the applications are a fact specific assessment and therefore it is advisable to take legal advice prior to making an application to prevent unnecessary delays or rejection.
Speak to an immigration law solicitor
If you require advice on any of the issues raised in this article or have another matter relating to immigration law that is affecting your business, please don't hesitate to complete our enquiry form below to get in touch with our team.
Key Contact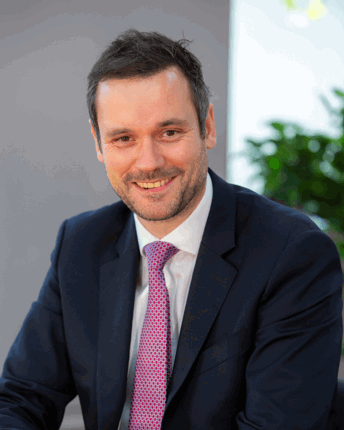 Adam Haines
Employment Law and Business Immigration Partner
---
Adam is a partner and specialist employment lawyer with experience advising on all aspects of employment law from the beginning to the end of the employment relationship and business immigration.
Need to Speak to Someone?
Use the form to send us some details about your matter and one of our experts will get in touch, or you can call us using the number below.
01244 405555