With the 2022 FIFA World Cup just around the corner, and a month of football ahead, our employment team have put together a few considerations for employers ahead of the first kick off on 20 November 2022.
We will look at some of the questions employers are asking including: 'Do I have to offer time off to watch the match?' And 'what do you do if an employee does not turn up for work? But, perhaps more importantly, is it coming home?
Do employers need to provide time off to watch the match?
You are not required to offer or provide time off for your employees to watch the World Cup matches, however it would be sensible to have procedures in place to deal with sickness absence and last-minute holiday requests. Some suggestions to manage this could be:
Unpaid Leave – granting everyone a half-day unpaid leave to use as and if they see fit.
Temporary Flexible Working – offering staff the option to temporarily start work earlier or finish work later to give them the opportunity to watch the match in the middle of the working day.
Annual Leave – trying to be as flexible as you can with annual leave requests e.g., allowing your staff to use half days as opposed to a full day's leave.
Of course, the above suggestions may not be operationally viable due to the nature of your business, however it will be important to maintain a balanced and fair approach when accepting or rejecting any requests for leave.
Treat everyone the same
Being mindful to potential discrimination issues should also be a careful consideration for employers. If you do allow staff unpaid leave to watch any matches, you must make sure that this is not limited to England games and applies to all nations to avoid potential risks of discrimination.
A similar approach should be given when offering temporary flexible working; the same arrangements must be offered to all employees who wish to watch a certain match.
Staff should also be reminded that any hostile or racist remarks about a particular country will not be tolerated. A key match here: Wales v England – 29 November at 7.00pm. What is considered a genuine sporting rivalry to one individual may not be interpreted or perceived that way by another individual.
Workplace morale
The World Cup is a great opportunity to increase workplace morale. Some suggestions you could consider as an employer are:
Screening matches in the workplace/ allowing employees to watch the match together.
Permitting decorations e.g., flags or banners within the workplace for staff members supporting country.
Relaxing the staff dress code temporarily e.g., allowing football shirts to be worn.
What to do if an employee has called in sick the day after a World Cup match?
You must treat an employee's absence as genuine, unless you have evidence that it is not. If you have a sickness absence policy and provided the employee has complied with this, you should treat the absence in the same way that you normally would. If the employee has a contractual right to sick pay, you will need to comply with this.
If, however, you are suspicious that the employee's absence is not genuine (e.g. there are pictures posted on social media of them celebrating the match and they have subsequently called in sick) you can ask for details relating to their sickness absence. For example, have they sought medical advice or gone to the GP? When did the sickness start? And once the employee returns to work, you should conduct a return-to-work interview. If you do doubt an employee's sickness absence is genuine, we would recommend seeking HR or legal advice prior to commencing any disciplinary proceedings against them.
What are employees and employers' obligations outside of the workplace?
Employers are able to take disciplinary action for misconduct that happens outside of the workplace e.g. reputational damage. In Post Office v Liddiard, the Court of Appeal determined that the Post Office did fairly dismiss Liddiard after they were convicted of football hooliganism.
Employers can also be held 'vicariously liable' for the actions of their staff. One of the main factors for this is whether the employees' actions occurred during the course of employment – and this has an incredible wide interpretation.
Therefore, when it comes to staff members going for drinks after work, an employer can still be liable for the acts of its employees. Employers will only have a defence if it can show it took all reasonable steps to prevent those things from happening, although in discrimination claims this is a difficult hurdle to satisfy.
Further, social media posts can spread like wildfire, and often employees can be linked to their employer through their social media account. Our recommendation is to make sure you have a suitable social media policy in place which will seek to protect you should one of your employee's make inappropriate comments on their social medica platforms.
If you would like to discuss any issue discussed in this article or any other employment law matter, please don't hesitate to contact our team by completing the enquiry form below.
Key Contact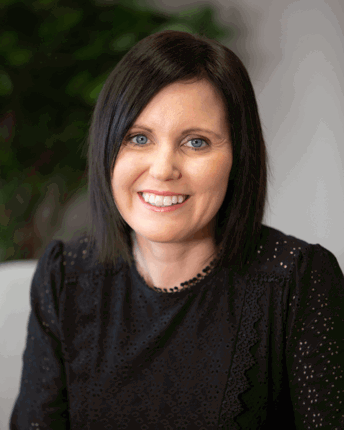 Debbie Coyne
Employment Law Senior Associate Solicitor
---
Debbie is a Senior Associate in the Employment team who regularly attends our offices in Altrincham, Warrington and Chester.  She is recommended in The Legal 500 and has been named as a Rising Star.
Need to Speak to Someone?
Use the form to send us some details about your matter and one of our experts will get in touch, or you can call us using the number below.
01244 405555