In our latest article, Senior Associate Solicitor Debbie Coyne discusses reasonable adjustments and when an employer must make them.
Under the Equality Act 2010, employers must take steps to avoid situations that could put their disabled employees/workers at a substantial disadvantage compared to their non-disabled staff.
This could apply to a situation where it is difficult or impossible for a disabled employee/worker to access the employer's premises or do something because of the following:
a company policy, criterion, or practice (PCP)
a physical feature of the employer's premises and/or
a lack of equipment, services, or support
Any adjustment must be reasonable in respect of the resources available to the employer and the costs and practicalities involved in making the adjustment.
A reasonable adjustment could therefore include:
changing company provisions and/or practices so that they are more inclusive
changing a physical feature of business premises, to be more accessible and/or
providing additional aids or support such as an induction loop for people with hearing aids or providing information in braille
Failure to make reasonable adjustments when required could result in a claim for unlawful discrimination.
The recent case of AECOM Limited v Mallon illustrates that an employer's duty to make reasonable adjustments also applies to job applicants.
AECOM Limited v Mallon: What happened?
The job applicant (Mr Mallon) had dyspraxia and was substantially disadvantaged by Aecom Limited's application process, which required applicants to complete an online form. Mr Mallon emailed Aecom Limited with a copy of his CV and asked if he could apply for the position orally because his disability made it difficult for him to complete the online form. Aecom Limited refused Mr Mallon's request, but offered support with the online form, if necessary. Aecom Limited did not attempt to call Mr Mallon.
Unable to make his application, Mr Mallon brought a disability discrimination claim arguing that Aecom Limited had failed to make reasonable adjustments.
The employment tribunal held that AECOM Limited had failed to make reasonable adjustments.
Aecom Limited had applied a PCP by requiring job applicants to create an account to access the online form and to answer the questions on that form. The PCP put Mr Mallon at a substantial disadvantage due to his dyspraxia. Although Aecom Limited did not have actual knowledge of the disadvantage (as Mr Mallon did not provide specific detail of why completing an online form was problematic) it had constructive knowledge of the disadvantage and should have telephoned the claimant for further details.
What does this mean for employers?
Employers should:
telephone disabled job applicants to understand their needs (which might seem obvious but in the above case it was overlooked);
be prepared to adjust their job application/interview process, as reasonable and necessary, to support disabled job applicants; and
consider having robust internal procedures for dealing with issues that might arise during recruitment exercises.
If you or your business require advice on discrimination or reasonable adjustments, please contact our solicitors today by completing the enquiry form below.
Key Contact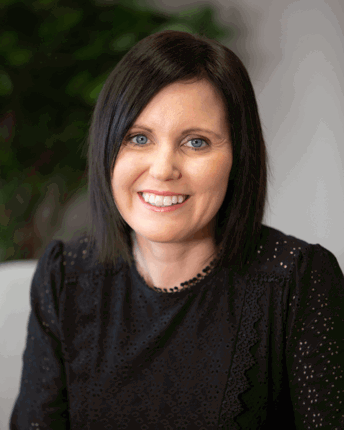 Debbie Coyne
Employment Law Senior Associate Solicitor
---
Debbie is a Senior Associate in the Employment team who regularly attends our offices in Altrincham, Warrington and Chester.  She is recommended in The Legal 500 and has been named as a Rising Star.