With a growing labour shortage in the UK, it is becoming more prevalent for UK businesses to begin recruiting workers from overseas and a Sponsor Licence can provide a route to employing non-UK nationals. This article will primarily focus on providing an overview of the general requirements for employing overseas workers, but it is important to note that the process can vary between country of origin and the job role. Consequently, before commencing this process, businesses should be mindful to take individualised advice where possible to ensure they are utilising the correct route.
What is a Sponsor Licence?
Businesses looking to employ persons from outside the UK will usually require a sponsor licence. To secure a sponsor licence the business will have to make an application to the Home Office, but first they must check whether they meet the requirements.
Requirements to obtain a Sponsor Licence:
Business must be "eligible"
Must provide jobs "suitable" for sponsorship
Choose the correct type of licence
Nominate a person within the business to manage sponsorship
Pay relevant fees
To be eligible the business must be a genuine operation based in the UK. For example, where a company provides that it is a Limited company, the Home Office would expect that it is registered with Companies House.
Establishing job suitability and choosing the correct type of licence requires deeper analysis based on the nature of the business intending to employ the worker. Broadly, the Home Office will want to be assured that there is a genuine vacancy for that business with a clear and accurate job description. Further, which licence to apply for will depend on the types of workers the business is intending to employ.
It is imperative that businesses have taken advice on whether they, or the proposed role, meet the requirements before making an application to ensure that they do not experience unnecessary delays or refusal of the application altogether.
What happens if the application is successful?
If the application is successful, the business will be given a sponsor licence. With this the business will also be provided a licence rating (A rating initially) and they will be able to issue certificates of sponsorship for suitable roles (provided their A rating is maintained). The licence will be valid for 4 years but there are ongoing responsibilities placed on the employer which may result in loss of the licence for non-compliance.
The sponsor licence itself, although a complex application, is a relevantly small part of the process. Once a business has obtained this licence, they will be able to sponsor workers coming into the UK. The three main visa routes are:
Skilled Worker visa
Global Business Mobility Visas
Temporary Worker Visas
What is the Skilled Worker Visa?
The Skilled Worker Visa is the most used route by our clients with businesses using overseas workers to alleviate the skills shortage in particular sectors such as healthcare, manufacturing and construction. It also has several advantages compared to other routes such as Global Mobility visa. However, to qualify as a skilled worker the individual will have to be A Level equivalent or above and meet several requirements (such as reading, writing and speaking English to a B1 level).  Therefore, businesses are reminded to take specific advice when considering each role and ensure that all requirements are met otherwise it can be a slow and costly process.
Also when looking to employ a person under a Skilled Worker Visa, businesses need to ensure that the worker will be paid above a certain minimum threshold, which differs depending on the role undertaken. On the application the business will be required to categorise the worker's job role and from that the Home Office will determine whether the salary requirement is met. It is imperative that the information across all applications and systems is accurate and consistent otherwise it is likely to raise additional questions.
The applications are all fact specific assessment and therefore it is advisable to take legal advice prior to making an application to ensure that the correct visa is being obtained based on the role being filled.
Get in touch with our immigration solicitors
If you would like to discuss any matter raised in this article and wish to learn more about how employers can benefit from the correct visas for their workforce, please don't hesitate to contact our immigration and employment law team by completing the enquiry form below.
Key Contact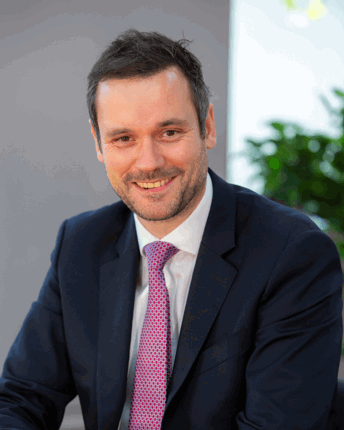 Adam Haines
Employment Law and Business Immigration Partner
---
Adam is a partner and specialist employment lawyer with experience advising on all aspects of employment law from the beginning to the end of the employment relationship and business immigration.
Need to Speak to Someone?
Use the form to send us some details about your matter and one of our experts will get in touch, or you can call us using the number below.
01244 405555