Rural boundaries and fences "need to be horse-high, pig-tight and bull-strong", however, boundary fence rules can be confusing and determining the ownership and responsibility of a boundary fence can be complicated, particularly for those with large estates.
In this article, Partner in our Real Estate team, Joe Fletcher-Hunt debunks common misconceptions relating to farm and land boundaries.
There is an urban myth that owners are responsible for the left-hand boundary of their land. Unfortunately, there is no legal basis for this assumption.
There are several factors considered under the law to establish ownership of a boundary:
Title deeds & land registry
The starting point in determining boundary ownership is to review the title deeds and Land Registry records of the adjoining properties. The Land Registry's title register will only show information about boundary ownership from the title deeds lodged at registration. The Land Registry rarely reproduce 'T' marks on the title plan.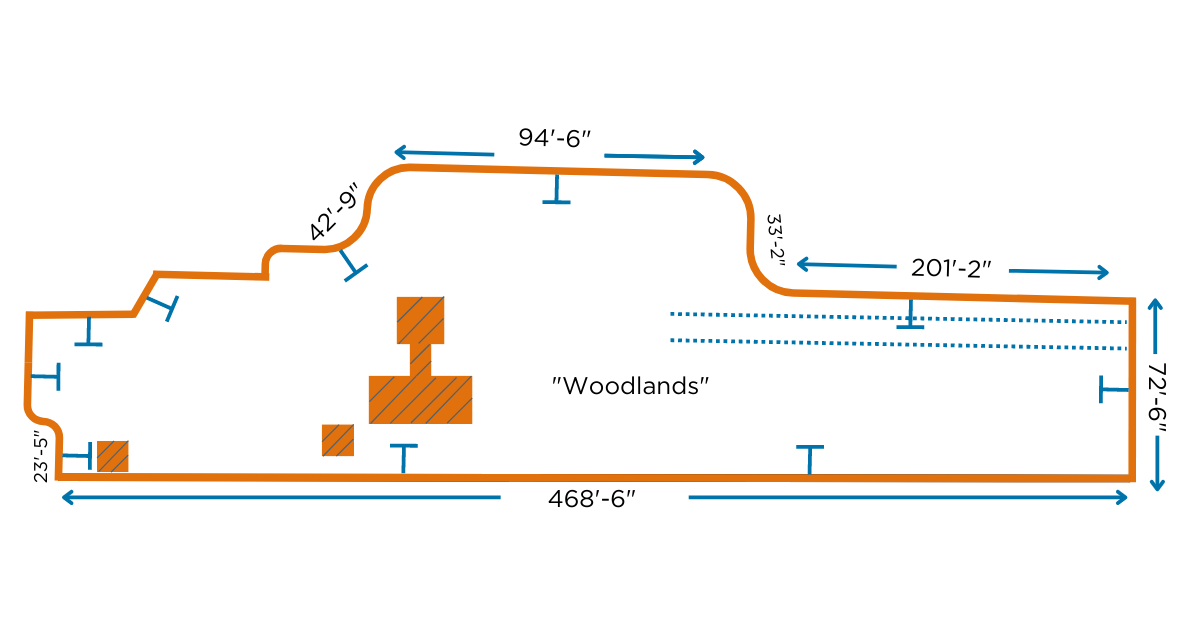 Typically, ownership and/or responsibility for a boundary is shown by an inward-facing 'T' mark on the property's deed plan.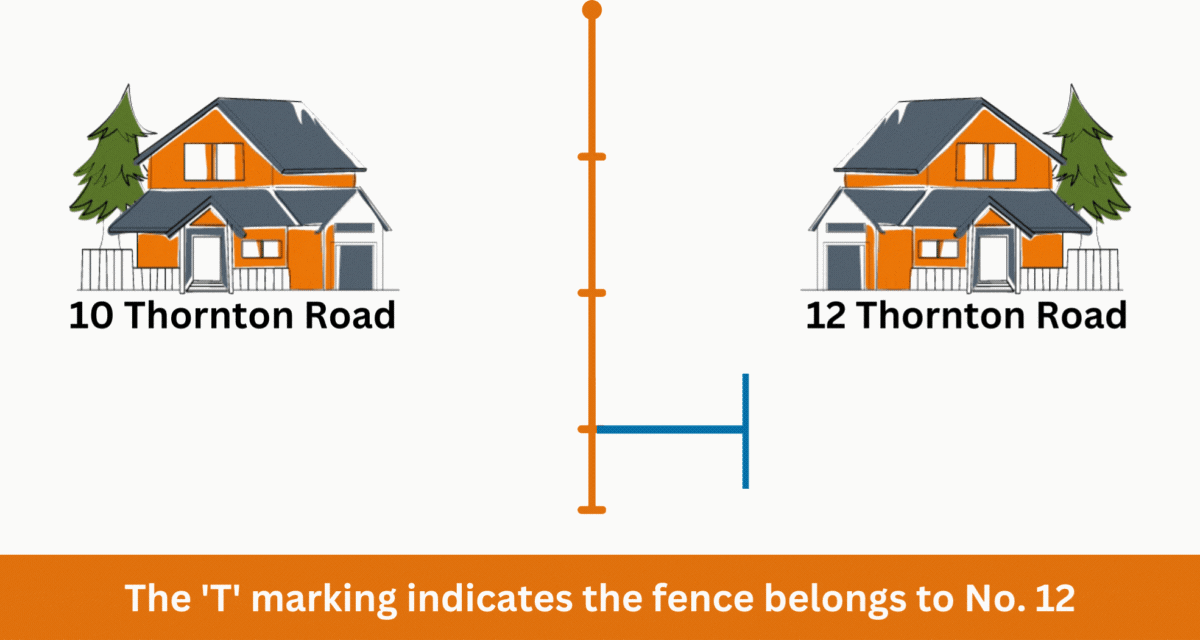 If there is a shared responsibility between owners for the boundary, a 'H' mark (two T-marks mirroring each other on the boundary line) may be used.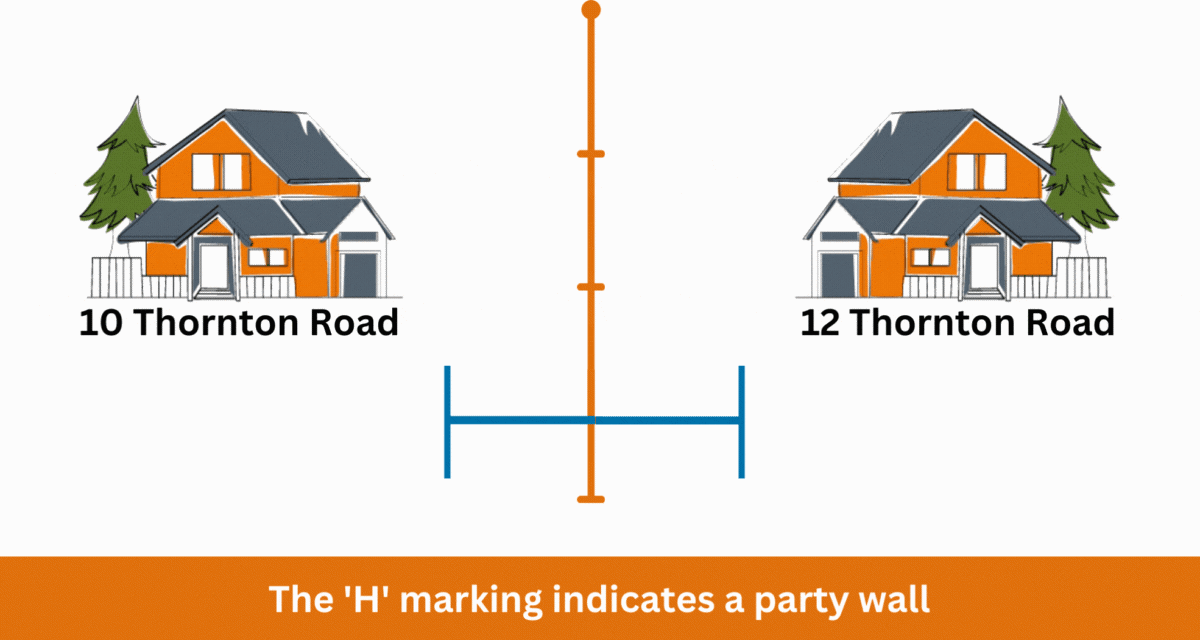 Responsibility for separate boundaries may be found in different deeds or declarations. The property may have been acquired over time from different conveyances and gifts and so it's important to check them all.
It's important to remember that 'T' and 'H' marks on a plan are no good on their own. Without a reference or explanation within the deed's wording, the marks will have no special meaning in law.
Sometimes the responsibility for boundaries can be shown without referring to a plan. A deed may make reference to points on a 'compass', for example, the eastern or northern boundaries.
Alternatively, deeds can refer to long-established physical features such as buildings and trees. However, it isn't uncommon for issues to arise over time, where physical features are altered or removed including trees being removed or buildings being extended.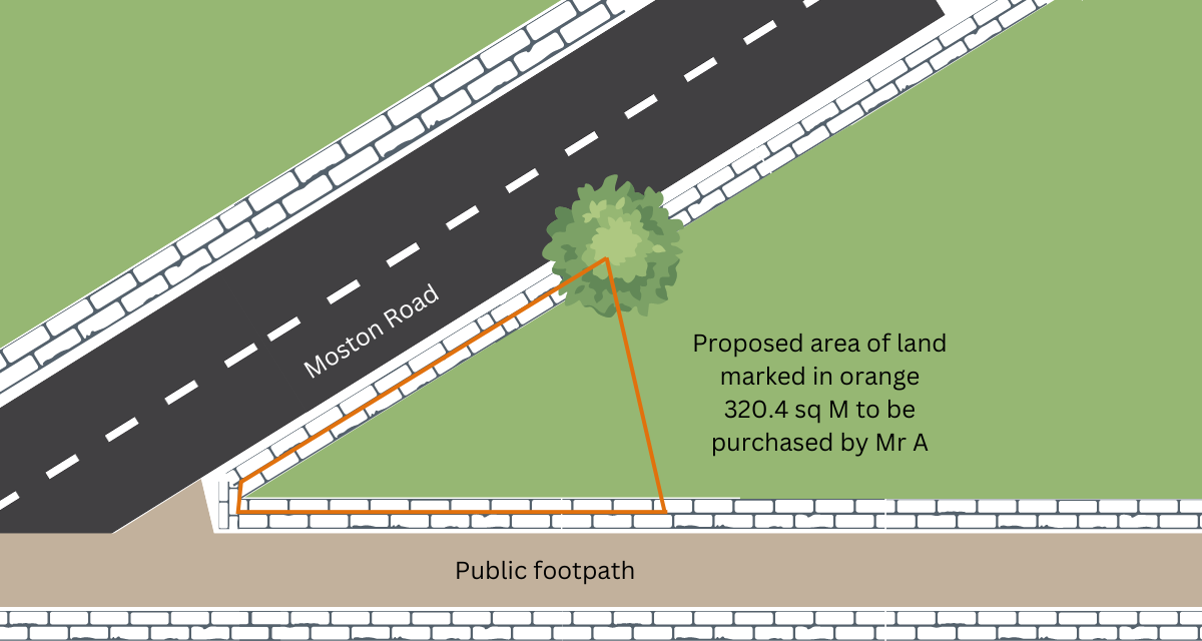 Given the above, it is commonplace for title deeds to be silent on boundary ownership and responsibility. Consequently, parties will need to look at the lay of the land and historical practices and evidence.
Physical features and historical evidence
Physical features such as fences, hedges, walls, or ditches are particularly relevant in farmland boundaries. Farmers often rely on these physical features for practical purposes, such as livestock containment, field divisions, or water management.
Over time, farmers may have collectively agreed on the location of boundaries based on the maintenance, repair, or replacement of these features. These agreements may become customary and recognized by neighbouring landowners, further solidifying the understanding of the boundary line.
Historical evidence also carries great weight in determining farmland boundaries. Records such as historical maps, land surveys, conveyances, or agricultural tenancy agreements can provide valuable insights into the intended location of boundaries.
These documents may describe specific landmarks, measurements, or references to neighbouring properties, offering important historical context for boundary determination.
Additionally, word of mouth and local knowledge often hold significant value in farmland boundary disputes. In rural communities where land has been passed down through generations, long-standing families may have intimate knowledge of the historical boundaries and their intended locations.
Local residents, previous landowners, or tenants who have first-hand experience and knowledge of the land's historical use can also provide valuable testimony in determining the boundaries of farmland and property.
The general presumption is that the landowner who maintains and controls these physical features is likely the owner of the land up to that point.
Adverse possession (Squatter's Rights)
Under certain circumstances, a person may acquire ownership of a boundary through adverse possession. This occurs when someone occupies and treats a piece of land as their own openly, without the owner's permission, for a specified period of time (usually 10 or 12 years).
Adverse possession claims require you to meet strict legal requirements and prove continuous possession, so it is advisable to seek legal advice if this issue ever arises.
Boundary agreements & determinations
Sometimes, property owners may enter into boundary agreements or engage in boundary determinations to settle any disputes or uncertainties regarding boundaries.
These agreements can be made voluntarily or through mediation or arbitration processes. Once agreed upon, the boundaries determined in such agreements are legally binding, provided they meet certain formalities.
Boundary fence rules: The importance of professional expertise
When land disputes arise regarding boundary fence rules and ownership, it is wise to seek professional expertise from a property lawyer, land surveyor, or chartered surveyor.
These professionals can conduct boundary surveys, interpret relevant legal documents, and provide expert opinions on the ownership of boundaries based on their expertise and experience.
It's important to note that boundary disputes can be complex and sensitive matters, and it is advisable to approach them with care and seek legal advice when necessary. You should never make changes to the position of the boundaries without consulting your neighbour first.
Consulting with surveyors, land agents and lawyers can help ensure that the appropriate legal processes are followed and that the rights of all parties involved are protected.
Need to speak to a solicitor about boundary fence rules?
Our rural economy solicitors include dispute resolution specialist, property professionals and wills, trust and tax experts. To speak to Joe or any member of our team about your boundary issue, please complete the form below and a member of our team will be in touch to discuss how we can help.
Key Contact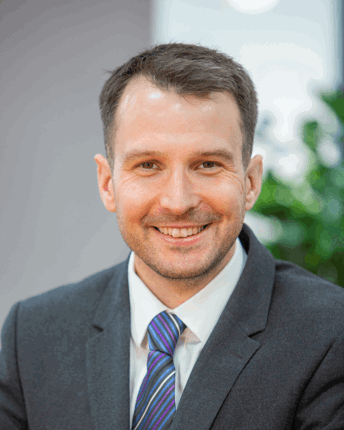 Joseph Fletcher-Hunt
Real Estate Partner
---
Joseph acts for clients on a wide range of real estate and property matters, including sales and purchases of land and buildings, mortgages and refinancing (working for both banks and borrowers), easements and property rights and the granting, renewal and variation of leases and tenancies.