In this article, our employment law team share their insight into the changes to employment law in 2023 in addition to their predictions for the coming year.
The last few years have certainly been turbulent as far as employment law goes, whether scrabbling to work out the intricacies of the furlough scheme, get to grips with the increased demand for flexible and hybrid working or dealing with fallout for part-year workers' holiday pay calculations from the Supreme Court's decision in Harpur Trust v Brazel.
And this coming year looks to be no exception.
There are several proposed changes to employment legislation due to come into effect this year, and one very big change due at the end of the year which may have wide-ranging implications on all our statutes, including employment rights.
Retained EU Law (Revocation and Reform) Bill
This key bill, due to be triggered on 31 December 2023 (though with an option to extend it right into June 2026), is the current government's plan for finally "getting Brexit done". If passed, this bill will sunset any existing law on our statute books which was originally derived from EU directives.
This means that, unless the government passes new legislation to keep them, we would potentially lose, amongst many others, the Working Time Regulations, Agency Worker Regulations, TUPE and legislation to protect fixed-term and part-time workers from discrimination.
At the time of writing, the Bill has passed the Commons review stages and is now in the House of Lords awaiting a second reading.
What do we think it means for employment law? There doesn't appear to be much consensus amongst commentators and is of course a deeply politicised question. There is every chance that the government will simply delay the triggering of the bill, to give them more time to review our legislation and decide what they want to keep.
Another simple alternative would be to pass legislation that effectively moves all the legislation directly into the UK statute books, removing the connection to its underlying EU derivation. It seems unlikely the government would be willing to take this approach, given its messaging around Brexit, but the alternative, of sifting through all our legislation, making decisions about what to keep and putting in new legislation (eg. a bill of rights or new Employment Act), seems like a tall order within one year.
Suffice to say there is potential for chaos in our employment law framework.
In the meantime, there are also a number of private bills going through parliament, making less sweeping changes to our rules.
Restructuring and redundancies
After the economic and political turbulence of the last couple of years, we expect to continue to see a rise in redundancies. Many businesses are reviewing their structure and processes and large-scale restructures and redundancies are commonplace, leading to an increased risk of claims.
As far as developments of rights in this area, parliament are working on the Redundancy (Pregnancy and Family Leave) Bill which will extend the existing obligations when making someone redundant during the protected maternity period so that it applies to pregnant women before they start maternity leave and for six months after they return to work. Further details elsewhere in this newsletter.
Strikes and industrial action
With railway staff, nurses, postal workers and even barristers striking, we are set for a period of significant upheaval and industrial action.
The controversial Strikes (Minimum Service Levels) Bill is the Government's answer, seeking to restrict striking in certain sectors (what the Government are calling blue-light, but extending further into what they have stated are important for our society, e.g. education), so that minimum service levels are maintained. It is worth noting that the current drafting is very wide when it comes to defining these sectors: health, for example, seems to include all health services, no matter how tangential, private and NHS.
An employer facing a strike will be able to serve a 'work notice' on the union identifying the employees that it needs to meet the service levels required. Once notice has been given, the union is under a duty to take all reasonable steps to ensure that all members of the union who are identified in the work notice comply with it and continue to work. If the union does not comply it will lose its immunity from being sued and employees who refuse to turn up to work in breach of the notice can be fairly dismissed.
Flexible working, care and family rights
As you will read elsewhere in this newsletter, the Employment Relations (Flexible Working) Bill is being enacted to extend the current process for flexible working requests.
In respect of care, some changes on the cards include a bill for parents with new babies, allowing them up to 12 weeks of paid leave to enable them to spend more time with babies requiring neonatal care. Also, the Carers Leave Bill, introducing another day one right, to take one week's unpaid leave to help employees with long-term caring responsibilities.
What other changes to employment law will there be in 2023?
A new proactive duty on employers to take reasonable steps to prevent harassment in the workplace is being proposed in the Worker Protection (Amendment of Equality Act 2010) Bill. This new act will also make employers liable not only for the acts of their employees, but for third parties who harass others in the workplace.
We are also expecting to see new legislation to require employers in the hospitality sector to distribute all tips fairly between employees, without taking any cut for themselves. Tax and National Insurance Contributions will continue to be deducted in the usual way.
We can also expect several key cases in the courts and Tribunals. As well as the consultation following Harpur Trust v Brazel in respect of holiday pay we are awaiting a decision in Chief Constable of the Police Service of Northern Ireland v Agnew, about whether a gap of three months or more break the chain of a series of underpayments and thereby limits claims. An employee-friendly ruling is anticipated, which may result in a greater exposure to employers of historic holiday pay claims.
We may also see developments in the field of employment status. The Government's consultation last year concluded that whilst the concept of a Limb B worker is useful, it is also confusing, but the can was effectively kicked down the road as the Government had bigger things to deal with. Nevertheless, there are a few court cases expected to come to Judgment in 2023 dealing with the tricky question of interpreting status for delivery riders and agency workers amongst others.
An uncertain and turbulent year is expected, so if you need any Employment law help, please get in touch with our team for advice and support.
Speak to our employment law solicitors
If you wish to discuss any of the issues raised in this article or have an employment or HR matter that requires expert legal advice, please complete our online enquiry form below or give us a call and a member of the employment law team will be in touch.
Key Contact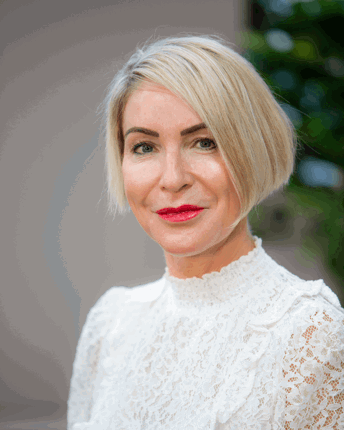 Helen Watson
Partner | Head of Employment Law
---
Helen has been Head of the Employment Team at Aaron and Partners LLP for over 16 years and is an experienced Tribunal Advocate, Accredited Mediator and Workplace Investigator. Helen is also a Chartered Director and Executive Boardroom Coach.
Need to Talk to Someone?
Use the form to send us some details about your matter and one of our experts will get in touch, or you can call us using the number below.

01244 405555