Directors, managers, and HR leaders gather for hotly anticipated event to receive expert advice on topics including inclusion, business immigration and mandatory vaccinations. 
Businesses and HR leaders from across the country headed to Chester on Tuesday for the return of Aaron & Partners' highly anticipated Employment Law Roadshow. 
More than 100 people descended on the DoubleTree by Hilton Hotel & Spa for the roadshow, with around 125 more tuning in to watch online. 
Held in partnership with gap personnel group, it featured discussion and key legal insights into current and pressing topics such as diversity and inclusion, business immigration, and mandatory vaccinations. 
Speaking after the event, Helen Watson at Aaron & Partners, said: "It was amazing to see some familiar faces but also so many new faces as the roadshow, which is one of the biggest events in our calendar. To get 250 people attending in person and online is fantastic. 
"It's so important that CEOs, business owners and senior leadership teams are up to date on the ever-changing sphere of employment legislation, and our roadshow is one of the most informative and comprehensive ways of getting right up to speed. 
"The day was a resounding success with businesses attending from all over the North West, North Wales and further afield. They clearly took a lot from it and the feedback we received was hugely positive."
Proud to work with gap personnel
During the roadshow, attendees were told about important recent changes to employment law and legislation that will come into effect in the near future, as well vital new case law; allowing those responsible for HR and management to proactively plan and confidently deal with employment issues before they arise. 
Chrissie Small, Regional Director – North Wales and National Recruitment Centre at gap personnel, said: "It was fantastic to see so many turn out to the Employment Law Roadshow to get the very latest on the biggest issues impacting employers and HR teams. 
"Back bigger and better than ever, it's now a key part of the legal calendar – and it was great to work with Aaron & Partners on yet another successful event." 
For advice on any HR and employment issues, or to find out more about our employment law services, Employment Lawyers (aaronandpartners.azurewebsites.net).
Key Contact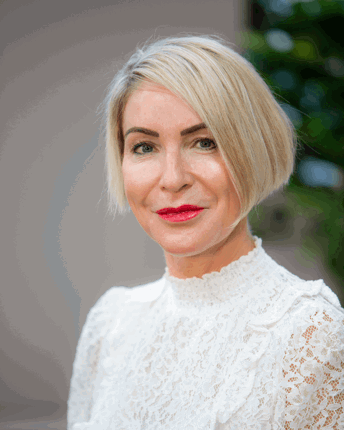 Helen Watson
Partner | Head of Employment Law
---
Helen has been Head of the Employment Team at Aaron and Partners LLP for over 16 years and is an experienced Tribunal Advocate, Accredited Mediator and Workplace Investigator. Helen is also a Chartered Director and Executive Boardroom Coach.
Need to Speak to Someone?
Use the form to send us some details about your matter and one of our experts will get in touch, or you can call us using the number below. 01244 405555