Layla Barke-Jones, Dispute Resolution Partner at Aaron & Partners, has successfully represented her client who was awarded nearly £1m in a decision by the High Court.
The facts of the case
A businessman, and former partner of our client has been ordered to pay nearly £1m to our client after he was accused of forging documents for company loans and relating to the sale of shares in their company.
The pair were joint shareholders in a number of companies, they shared a home, a number of businesses and two children but their relationship deteriorated, leading to a break down in trust and confidence.
Our client's former partner was ordered by the High Court to pay out the sum of nearly £1m after one of their businesses sold their quarrying business for around £2m. 
Our client claimed some of the proceeds of the sale were dissipated by their former partner, or transferred to companies in which he was also the controlling shareholder or director. 
The Court heard how during that time, our client was also removed as a director and shareholder of the business without her consent, although her shareholding was later restored after bringing an unlawful means conspiracy claim against her former partner. 
In addition to the quarry business, the pair also owned a property development business together. The court heard our client's former partner had sought to obtain charges against the property development business' assets without our client's knowledge or consent. 
It was alleged during the trial the former partner had forged board minutes required by lenders to suggest our client had given consent, he denied both allegations. 
The judgement
In his judgement, HHJ Jarman KC sitting in the High Court in Cardiff, said he treated the testimony of our client's former partner with caution, finding him less straightforward than our client and lacking in consistency.
The judge found that our client's former partner failed to provide information to our client and misused the company assets for his own personal interest. HHJ Jarman granted a buy-out remedy sought by our client, meaning this former partner was ordered to pay out nearly £1m to for our client's shares and costs.
Judgment reaction
Layla Barke-Jones, who led the case for our client said: "This is a pleasing result for our client and, with the case spread out over several months, one we have fought long and hard for. 
"Our client was treated wrongly by her business partner, who sought to obtain charges against assets without our client's knowledge or consent.  
"The amounts being discussed are incredibly significant sums of money and involved both a personal and business relationship between the parties which was difficult to unpick, particularly as matters were run in a very informal manner prior to the breakdown, meaning this situation caused our client a great deal of distress during a very difficult period. For that reason, we welcome the judgement by HHJ Jarman." 
How was the claim brought?
After having first made a claim for Unlawful Means Conspiracy our client's main claim came under the s994 Companies Act 2006, unfair prejudice petition to the High Court. 
In her petition at the High Court, and following our client's allegations, she sought a buy-out order in relation to her holdings in the quarrying business and the property development company.
During the trial, our client's former partner also claimed they had used funds withdrawn from the quarrying business' accounts to pay debts of other companies. In his judgement, HHJ Jarman said he was not satisfied with the former partner's explanation of what had happened to those funds – or that the monies were used to pay debts or for any proper purpose relating to the quarrying business. 
He further concluded the subsequent sale of our client's share in the business by her former partner, the appointment of a third party in their stead as a director and the failure to give any proper information about this, was clearly conduct relating to the affairs of the quarrying business, which was unfairly prejudicial to our client.
Finally, he found that loans secured on the assets of the property development company amounted to a "misuse of those assets" – and the failure to consult or inform our client about them amounted to exclusion.
Full details of the case can be found on the British and Irish Legal Information Institute here.
Speak to our dispute resolution solicitors
If you have a similar case or have been affected by any of the issues raised in this article, our highly experienced Dispute Resoultion solicitors can provide legal advice that protect your best interests. To speak to our team, please complete the form below.
Key Contact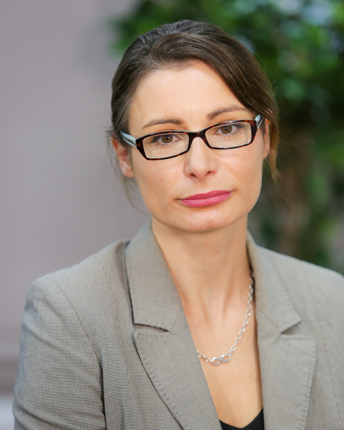 Layla Barke-Jones
Dispute Resolution Partner
---
Layla has worked for clients in many industries including warehousing, aviation, hospitality, property and freight.