Despite substantial advances over recent years, the term 'artificial intelligence' continues to attract adverse attention, however, it has certainly led to notable shifts in hiring practices and has significantly improved diversity and inclusion (D&I) in recruitment.
D&I has become a critically important topic and focus to ensure success within the modern workplace. Increasingly we are seeing organisations noticing the benefits of having a diverse workforce.
Diversity allows new perspectives, experiences, and ideas; it generates greater innovation and creativity; and increases productivity.
However, whilst making clear attempts to promote Diversity & Inclusion, organisations have been struggling with how to mitigate and reduce biases within their hiring practices.
One reason that businesses still have trouble increasing D&I is because they continue to use traditional methods to search for candidates. These methods will often include bias-ridden prompts such as "did the candidate go to a top school / university". The issue arises because those pools of talent may not be that diverse to start with.
How can AI promote diversity and inclusion?
AI powered platforms help organisations to streamline and enhance hiring processes, eliminate conscious and subconscious biases, and promote D&I. In turn this has assisted organisations in finding candidates that might otherwise have been overlooked.
How can AI be used in the recruitment process?
Auditing job descriptions: It can remove gender-specific terminology and simplify the language used in job descriptions, allowing the adverts to become more accessible to a wider range of prospective candidates.
Standardising interview questions: AI has the ability to standardise interview questions, this helps to ensure that all candidates are assessed fairly, consistently, and on the same criteria. It will also assist reduce recruiter biases.
Increasing transparency when shortlisting: AI can help analyse candidate profiles and CVs, identifying the most qualified candidates based on their experience, educational background and skills, without bias. This ensures that all candidates are provided with an equal opportunity.
In addition to promoting D&I within the recruitment process, AI can help generate an improved recruiter-candidate experience, an important element for attracting and retaining top talent. AI has been able to reduce hire time by automating initial screenings, coordinate interviews, and provide standardised feedback.
The future of AI and promoting diversity and inclusion 
Whilst there are many benefits to AI, we consider that AI should be used alongside current recruitment processes as opposed to replacing them altogether.
We particularly stress that AI-based tools are very much a work in progress and will inevitably be prone to errors and will require monitoring and change along the way.
For example, from a commercial perspective, it is extremely likely that the business, being the one deploying the AI-based tools, would be liable for any errors made (i.e. if the AI for recruitment is discriminatory it would be the employer / business that would be liable for discrimination claims issued). As a result, we consider that management / recruiters input is and will continue to be crucial to ensure that AI continues to align with the business' culture and recruitment goals.
Ultimately, the AI revolution is upon us, and it is important that organisations, big or small, adapt to these changes to avoid falling behind. We hope that the above demonstrates the opportunities that AI provides to positively promote D&I in recruitment.
Concerned about diversity and inclusion in your business?
If you are concerned about any of the issues raised in this article, or would like to speak to one of our employment law solicitors about a specific matter, please don't hesitate to contact our team by completing the enquiry form below.
Key Contact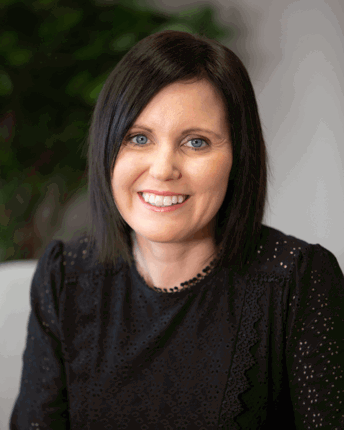 Debbie Coyne
Employment Law Senior Associate Solicitor
---
Debbie is a Senior Associate in the Employment team who regularly attends our offices in Altrincham, Warrington and Chester.  She is recommended in The Legal 500 and has been named as a Rising Star.
Need to Talk to Someone?
Use the form to send us some details about your matter and one of our experts will get in touch, or you can call us using the number below.

01244 405555