We are delighted to have hosted delegates from all over the world as part of the IAG Global Assembly.
International visitors were treated to the best of Chester and Cheshire, with business workshops and social activities taking place over three days and showcasing the very best of Chester and Cheshire, taking in iconic locations such as Chester Zoo, Chester Cathedral and the River Dee. 
More than 80 delegates and guests from around the world flocked to Chester as part of an event aimed at boosting international business relations.
What is IAG?
The Assembly event was run by IAG Global (International Advisory Group) - a worldwide network of professional services firms, with delegates and guests attending from countries including Sweden, Germany, Australia, USA, Singapore. 
IAG events are designed to help members work more closely together, build relationships and share ideas, helping to streamline the processes for investment and trade across international borders. 
Helen Watson, Partner at Aaron & Partners and Head of the Employment Law team at the firm, joined the IAG Board last year. She said: "This is the first time the group has been able to meet in person since the pandemic started in 2020 and it was fantastic to host it right here in the beautiful city of Chester. 
"We wanted to showcase everything the region has to offer and I think we certainly achieved that. It was complemented with some very insightful workshops that will help unlock more opportunities for international collaboration throughout the group and beyond. Long-lasting relationships were established and strengthened here during the event. 
"We're exceptionally proud of our long-standing association with IAG and believe strong links with strategic partners - both in the UK and around the world – is vital. It ensures we continue to grow as a firm and offer the very best service to our clients both in the UK and overseas."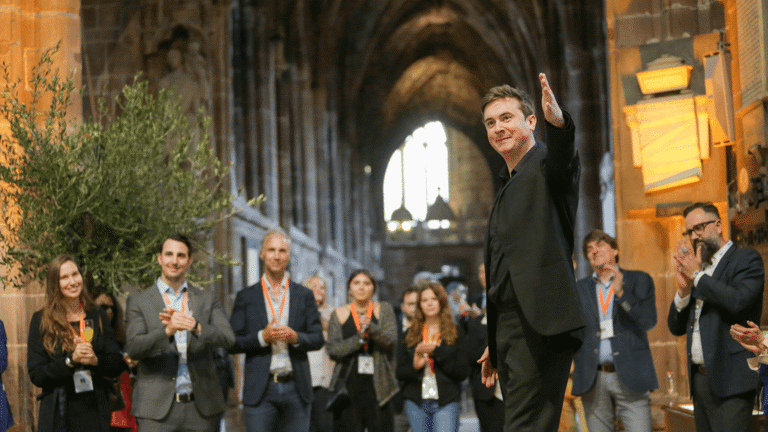 Visitors stayed at the famous Chester Grosvenor Hotel in the city centre. From there, they were taken to Chester Cathedral on their first night, where they enjoyed a "spectacular" dining experience from Italian restaurant Bollicini, after being treated to an exclusive performance from Aaron O'Hare, a soloist from world-renowned opera company Welsh National Opera. The event was co-sponsored by charity Arts & Business Cymru.
A private tour of Chester Zoo was also arranged, combined with a reception and dinner at the historic Oakfield House in the heart of the zoo to which guests travelled to in style onboard a classic red double decker bus. 
That's as well as an afternoon at the Cheshire Polo Club in Tarporley. Warrington caterer Share Luxury Grazing laid on food for the event, which guests described as "stunning".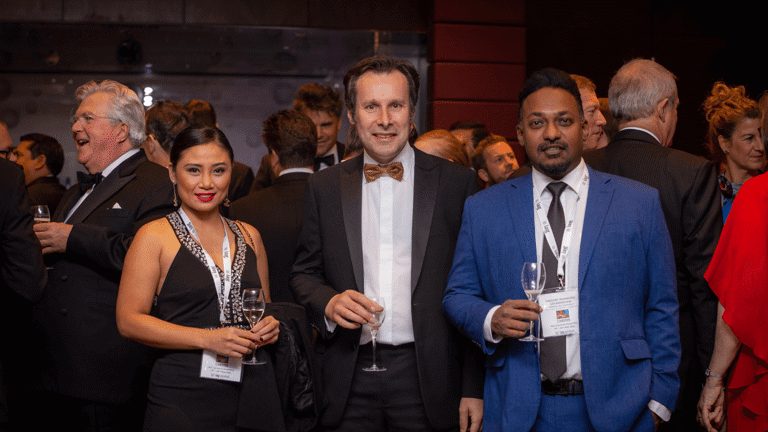 That evening, during a gala dinner at the Chester Grosvenor Hotel, six students from The Hammond School of Performing Arts, initially posing as waiting staff, surprised delegates by breaking out in song. Accompanied by the School's pianist Per Nielsen, they started with Leonard Cohen's Hallelujah, before singing hits from musicals such as Les Misérables and Grease. 
A themed cruise aboard the Lady Diana ChesterBoat and a visit to Liverpool were also on the agenda over the three days. 
Tomasz Szarek, Managing Partner at Polish law firm SDZ Legal and Chairman of IAG Global, said: "All of our members have been looking forward to this trip for a long time and it more than lived up to our expectations. The location was amazing, and it was wonderful to bring the group back together in this way. 
"Relationships were strengthened and new bonds were made throughout the group, which will no doubt open up business opportunities internationally. IAG has a strong track record of cross-border working and as we hopefully enter a new post-Covid environment, we're keen to see it grow again." 
Key Contact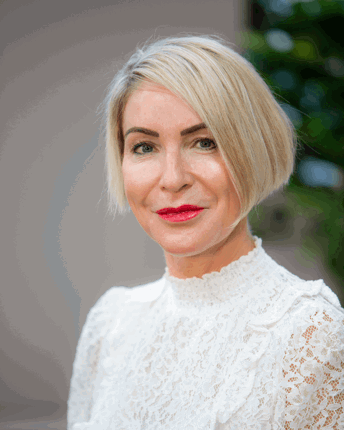 Helen Watson
Partner | Head of Employment Law
---
Helen has been Head of the Employment Team at Aaron and Partners LLP for over 16 years and is an experienced Tribunal Advocate, Accredited Mediator and Workplace Investigator. Helen is also a Chartered Director and Executive Boardroom Coach.
Need to Speak to Someone?
Use the form to send us some details about your matter and one of our experts will get in touch, or you can call us using the number below.
01244 405555