The Government has announced new measures, which it hopes will bring forward more onshore wind farm projects in England.
In a written ministerial statement, issued following a consultation on changes to the National Planning Policy Framework, the Secretary of State for Levelling Up, Housing and Communities set out updated planning policies for onshore wind development, saying that the Government has heard the 'strength of feeling and range of views' in response to the consultation.
What are the changes to onshore wind farm rules?
The changes include the fact that suitable locations for onshore wind developments can be identified more quickly via more agile and targeted routes, such as Local Development Orders, Neighbourhood Development Orders and Community Right to Build Orders, rather than solely through a local development plan.
It has also been clarified that local authorities should take a balanced approach to decision making to ensure that objections raised by only a small minority are not seen as a lack of community backing. The Government was keen to emphasise that that is not the intention of the policy, and that the views of communities as a whole should be considered.
The Government also reiterated that local areas which support schemes should benefit, and is hoping to improve rewards and benefits, such as discounted energy bills, offered to communities which support schemes.
These changes should be seen as good news for promoters of onshore wind farms in England, as they reaffirm the Government's commitment to onshore schemes. 
Switching focus from offshore wind farms
For several years, the focus has been on offshore, with the UK home to the world's four largest offshore wind farms, as well as significant investment in nuclear projects, such as Sizewell C, which received over £1 billion in state backing. 
The changes also highlight the Government's focus on renewable energy sources, which accounted for almost 48% of national electricity generation in the first quarter of 2023, up from just 7% in 2010, and come as the Energy Bill, which is hoped will provide a cleaner, more affordable, and more secure energy system, returns to Parliament. 
Speak to our planning and energy solicitors
If you require specialist planning expertise or legal support to navigate the complexities of the energy sector, our team has a wealth of experience in both areas of law and can provide comprehensive advice.
If you would like to speak to one of our solicitors, please complete the form below and we will contact you to discuss your matter further. 
Key Contact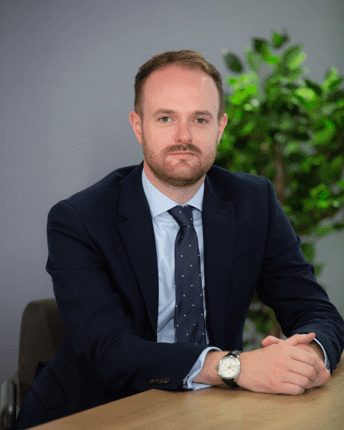 Mark Turner
Planning, Environmental, Energy and Regulatory Partner
---
Mark advises clients on a wide range of planning matters including applications and appeals, Certificates of Lawfulness, High Court challenges and Judicial Reviews, and enforcement.