Partner and Planning Lawyer, Mark Turner, discusses a long running case that highlights not only how seeking legal advice is crucial before undertaking a new development, but also how failure to comply with planning enforcement action can land you in big trouble.
What did the case involve?
A man who built an outbuilding in his back garden in Cinderford, Gloucestershire, has been jailed after refusing to take it down, despite being required to do so by a planning enforcement notice. 
When Graham Wildin decided to build the very large outbuilding in his back garden without planning permission, which featured a bowling alley, squash court and various other amenities on split levels, he believed that he could rely on permitted development rights – which allow various types of development to be undertaken without planning permission, including the construction of a building within the curtilage of a house.
What criteria must be satisfied?
Unfortunately, for Mr Wildin, there are a number of elements that must be met for the building to satisfy the permitted development criteria, which include: 
The building must be required for a purpose incidental to the enjoyment of the house. 
The ground covered by the building must not exceed 50% of the total area of the curtilage of the house. 
The building must not be forward of the principal elevation of the house. 
It must not be more than one storey. 
However, when assessing Mr Wildin's development, the Council took the view that it did not comply with many of the criteria – including that it was more than one storey. As a result, it decided to serve an enforcement notice against Mr Wildin – which required him to demolish the development at a cost of an estimated £750,000.
What was the result of the appeal?
Hoping to save his new outbuilding, Mr Wildin appealed the notice. Despite his best efforts, the inspector agreed with the Council that despite the building being dug into the ground so that externally it appeared only to have one storey, in fact it comprised of more than one storey, and planning permission would be required. The Inspector decided that retrospective planning permission should not be granted because of the harmful effects of the building, including on the neighbours. 
This finding meant that the Council's enforcement notice was upheld, and required Mr Wildin to demolish the building. However, Mr Wildin refused to do so. 
Breach of an enforcement notice is a criminal offence, and Mr Wildin's continued refusal to comply with the notice has resulted in him recently being sent to prison for six weeks. Following his release, if he fails to demolish the building, it is likely that he will be sent back to prison, and/or that the Council will remove the building themselves and recoup their costs for doing so from him.
What can be learned from this case?
This case is a good reminder that despite the enforcement system often being a slow process, eventually, repeated failures to comply can result in a custodial sentence. 
It is also a stark reminder that the General Permitted Development Order, where permitted development rights are set out, is notoriously complex and difficult to navigate, and it is important for people to seek legal advice before undertaking projects which they consider to be permitted development, to ensure that they do not need planning permission.
Speak to someone about your planning case
Mark Turner and our planning solicitors provide the help needed to deliver realistic projects, for businesses. developers and organisations. We work with you from the beginning of the process through to its completion and draw on the our team's shared expertise in the linked disciplines of environment, energy and regulation.
To speak to our team, please complete the enquiry form below or give us a call.
Key Contact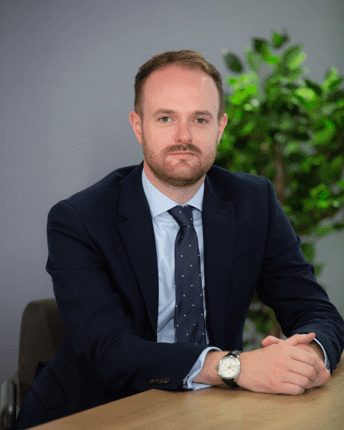 Mark Turner
Planning, Environmental, Energy and Regulatory Partner
---
Mark advises clients on a wide range of planning matters including applications and appeals, Certificates of Lawfulness, High Court challenges and Judicial Reviews, and enforcement.
Need to Talk to Someone?
Use the form to send us some details about your matter and one of our experts will get in touch, or you can call us using the number below.

01244 405555