Most employers will have a disciplinary policy, which will give a dismissed employee a right of appeal, but even if they do not, it is generally recommended to give all dismissed employees who have more than two years' service the right of appeal in accordance with the ACAS Code of Practice.
If an employee appeals and is successful and reinstated, they are treated as having been suspended during the period between the dismissal and the decision to reinstate them. The dismissal is regarded as having never occurred or having "vanished". In addition, the employee will ordinarily be entitled to back-pay for the period between dismissal and reinstatement. However, what happens in circumstances when the employee indicates during the appeal process that they do not wish to return to work for the employer? The Employment Appeal Tribunal ("EAT") addressed this question in the recent case of Marangakis v Iceland Foods Ltd.
Ms Marangakis commenced employment as a part-time Sales Assistant at an Iceland Foods Ltd (IF Ltd) store on 22 September 2013 and was initially dismissed for alleged gross misconduct on 24 January 2019. She appealed her dismissal and stated specifically within the appeal that she wished to be reinstated to her previous position.
Ms Maragakis's appeal was heard on 22 March and then adjourned so that further investigations could take place. In the meantime, on 25 March 2019, she sent an email to IF Ltd in which she challenged the disciplinary process and stated, "Mr Keeble asked at the appeal hearing if my desired outcome was the same as per my original appeal letter, the answer to that is quite simply NO. I believe that the mutual trust, which forms part of the contract between us has been broken".
Ms Marangakis further stated at the reconvened appeal hearing that she did not want to work for IF and only wanted apologies and compensation. She did not state, however, that she wanted to withdraw her appeal.
The result of the appeal
The appeal was successful, and Ms Marangakis was reinstated, but she did not return to work. After some delay, the backpay she was due was paid by bank transfer. Ms Marangakis sought to repay the backpay to IF Ltd by cheque, but the payment was refused. In correspondence she suggested that she might consider a return to work but that did not occur. On 16 July 2019, IF Ltd dismissed Ms Marangakis because of her failure to attend work. Ms Marangakis then brought an unfair dismissal claim in relation to the January 2019 dismissal.
At the employment tribunal hearing, IF Ltd argued that the effect of upholding Ms Marangakis's appeal was that the original dismissal had "vanished" and could not found a claim of unfair dismissal. The tribunal agreed with IF Ltd finding that Ms Marangakis had not withdrawn her appeal and therefore the effect of her appeal being upheld was that the dismissal had vanished.
The tribunal's decision was that it was not able to hear a claim for unfair dismissal in relation to the January dismissal. Ms Marangakis appealed to the EAT.
On appeal Ms Marangakis argued that the tribunal should have concluded that she had withdrawn her appeal because she had said that she no longer wanted to work for IF Ltd.
What did the EAT say?
The EAT stated that, only if an appeal is withdrawn can the outcome of reinstatement and the vanishing dismissal be avoided. The determination of whether there is a withdrawal from an appeal is a matter of objectively construing the employee's words, and the fact that an employee may not wish to return to work for the employer, does not mean that pursuing an appeal to its conclusion does not automatically result in reinstatement into employment.
The EAT rejected Ms Marangakis's argument that, by stating on 27 March that she no longer wanted to be reinstated, she was objectively and unequivocally withdrawing from the appeal. In reaching its decision, the EAT took into account, among other things, that Ms Marangakis could have unequivocally stated that she was withdrawing her appeal and ceased to participate in the appeal.
The EAT found that in the circumstances, the tribunal was entitled to conclude that, viewed objectively, Ms Marangakis did not indicate a decision to withdraw from the appeal. The EAT therefore dismissed Ms Marangakis's claim confirming that the original dismissal could not be relied upon as the basis for an unfair dismissal claim.
Speak to our team
Whatever your needs, with one of the strongest employment law solicitor teams in the North West by your side, you can be safe in the knowledge that you're receiving the best possible legal advice and support, allowing you to address any issues from the outset and avoid costly litigation where possible. Complete the form below to speak to a member of our team.
Key Contact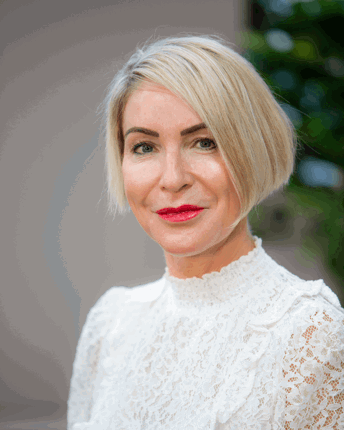 Helen Watson
Partner | Head of Employment Law
---
Helen has been Head of the Employment Team at Aaron and Partners LLP for over 16 years and is an experienced Tribunal Advocate, Accredited Mediator and Workplace Investigator. Helen is also a Chartered Director and Executive Boardroom Coach.
Need to Speak to Someone?
Use the form to send us some details about your matter and one of our experts will get in touch, or you can call us using the number below.
01244 405555