In this article, we will look at the definition of harassment in addition to a few recent harassment cases in the Employment Tribunal, to establish how harassment in the workplace can occur and what the consequences of an employer failing to act can be.
What is classed as harassment?
Bullying and harassment is behaviour that makes someone feel intimidated or offended. Harassment is unlawful under the Equality Act 2010. 
Harassment is defined under the Act as: 'unwanted conduct' related to a relevant 'protected characteristic' which has the purpose or effect of either violating a person's dignity or creating an intimidating, hostile, degrading, humiliating or offensive environment for that person. 
Protected characteristics are parts of a person's identity that makes them individual. Everyone has at least of few of the nine protected characteristics. They include: age, disability, sex, gender reassignment, sexual orientation, race, religion or belief, marriage or civil partnership, and pregnancy and maternity. In a workplace, everyone has the right to not be discriminated against for these characteristics. 
Mr A Finn v The British Bung Manufacturing Company Ltd and Mr J King 
This is a case where a Tribunal held that calling someone 'bald' is sexual harassment. 
Mr Finn brought a claim against his former employer British Bung Company, and his supervisor, Mr King, after an altercation between Mr King and Mr Finn in July 2019, where Mr King called Mr Finn "stupid and bald" and used other foul language, threatening him. Mr Finn was left "fearful" of his safety after the argument and went to complain to management, but no action was taken. 
Mr Finn, with the assistance of his son, who was a police officer with West Yorkshire Police, had written a statement about the incident and handed it to his bosses. The statement was written on official Police paper, and the Respondent believed this meant Mr Finn had formally reported the matter to the police. The Respondent wrote to the Chief Constable of West Yorkshire Police to establish whether the claims were being investigated. It was established they were not, with Mr Finn saying it was only drafted on that paper because his son helped him to write it. The Respondent did not accept this and invited Mr Finn to a disciplinary meeting. 
The Respondent claimed that Mr Finn used his son's connection to the police to try to intimidate them, and he was dismissed for gross misconduct.
What did the tribunal decide?
The Tribunal panel, made up of three bald men, upheld Mr Finn's claims of sexual harassment, unfair dismissal, and wrongful dismissal, stating: "In our judgment, there is a connection between the word 'bald' on the one hand and the protected characteristic of sex on the other. [The company's lawyer] was right to submit that women, as well as men, may be bald. However, as all three members of the Tribunal will vouchsafe, baldness is much more prevalent in men than women. We find it to be inherently related to sex." 
While most claims for harassment on the grounds of sex are brought by women, there are instances such as this where we establish that just because men may be less likely to bring a claim for harassment, does not mean it won't happen. 
Ms F Fricker v Gartner UK Ltd 
Ms Fricker, a sales executive at Gartner, was sexually harassed by her boss, and was found by the Tribunal to have been constructively unfairly dismissed. 
Mr Ajroldi was Ms Fricker's line manager from September 2017. He began messaging her telling her she was beautiful, then over the course of the next few months, would make such remarks as calling her a "good girl" and telling her he loved her. In August 2018, Ms Fricker went on a work trip overnight, and Mr Ajroldi insisted on accompanying her. At the hotel they stayed at, Mr Ajroldi made sexual advances towards her, to which she rejected. 
Several other instances of harassment followed, and then Mr Ajroldi's behaviour changed. Ms Fricker was placed on a performance improvement plan which she claimed was "out of the blue" and then was dropped. Ms Fricker raised a grievance in October 2018 which was not "promptly investigated". The hearing concluded that Fricker reciprocated Ajroldi's advances and both were to blame. Ms Fricker appealed the outcome, but the appeal investigation did not find in her favour. 
Ms Fricker subsequently went off on sick leave and returned in May 2019, by which time Mr Ajroldi had left the company with a settlement. On her return, she was harassed by other male colleagues and made additional complaints. She resigned in October 2019.
The tribunal's decision
The Tribunal noted the claims of sexual harassment were well founded, and that whilst witnesses for the Respondent claimed Mr Ajroldi's behaviour was 'banter', it was not. The judge stated "Language evolves over time. Words and phrases that might once have seemed harmless are now regarded as racial, homophobic, and sexist slurs." 
Ms T Mellor v The MFG Academies Trust 
A teacher has won her claim for sexual harassment after being made to express milk in the toilets or her car when working at the school after returning from maternity leave. 
Ms Mellor felt she had no other choice than to use staff toilets at Mirfield Free Grammar School, which she found to be "unhygienic and disgusting". 
Following the birth of her child in April 2020, Ms Mellor wrote to the school to make them aware she would still be breastfeeding on her return and therefore may need a room to express in. Over the following weeks, she discussed her return to work, where she was told breastfeeding her baby at the school was "not an option" as the school could not allow her partner to bring her baby onto the grounds due to pandemic restrictions. 
Ms Mellor still required a room to express as, by lunchtime, she would be in discomfort. The Tribunal concluded there were no measures put in place for her. The school's head teacher said in evidence that there were "lots of free rooms", but the Tribunal rejected this defence and said it would not be reasonable to expect Ms Mellor to "just wander into rooms at random", especially given the covid restrictions in place.
The tribunal's conclusion
Employment Judge Miller concluded that Mirfield Free Grammar (MFG) School's conduct had the effect of "creating a degrading or humiliating environment" for Ms Mellor and that she had "no other option" as to where she could express, and therefore her claim for harassment succeeded. 
This claim shows the importance of taking the needs of new parents seriously; when an employee returns from maternity and are breastfeeding, arrangements should be made to ensure those staff members can express milk in comfort and privacy.
Want to speak to an employment law solicitor?
If you've been affected by a matter similar to those discussed in this article, or require specialist legal advice for an employment law or HR issue, please don't hesitate to get in touch by completing the form below.
Key Contact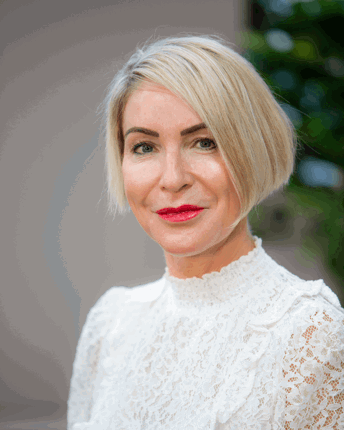 Helen Watson
Partner | Head of Employment Law
---
Helen has been Head of the Employment Team at Aaron and Partners LLP for over 16 years and is an experienced Tribunal Advocate, Accredited Mediator and Workplace Investigator. Helen is also a Chartered Director and Executive Boardroom Coach.
Need to Speak to Someone?
Use the form to send us some details about your matter and one of our experts will get in touch, or you can call us using the number below.
01244 405555