Employment law and immigration law are completely different areas of law. However, there are overlaps which employers need to be aware of, specifically with regards to illegal working.
Employment law dictates how a working relationship functions. Immigration law, on the other hand, governs who can enter into the UK workforce.
In terms of overlap between the two areas of law, it is unlawful to employ someone who does not have the right to work in the UK or who is working in breach of their conditions of stay.
To comply with its obligation to prevent illegal working, an employer must:
Carry out 'right to work' checks on all prospective employees before their employment starts.
Conduct follow-up checks on employees who have a time-limited permission to live and work in the UK.
Keep records of all checks carried out.
Not employ anyone who it knows or "has reasonable cause to believe" is an illegal worker.
If an employer is in breach of their obligations, it may be liable for a civil penalty and commit a criminal offence, in particular:
The maximum civil penalty that can be imposed is £20,000 for each individual who does not have the right to work. In August 2023, the Home Office announced that in 2024, the maximum civil penalty will increase to £60,000 per illegal worker. Civil penalties cover the situation whereby an employer unknowingly employs a person who does not have the right to work in the UK.
Upon conviction of a criminal offence, an employer may receive an unlimited fine or imprisonment of up to five years (or both). This is a separate punishment where an employer knows, or "has reasonable cause to believe" that an individual is employed illegally. An individual who works illegally also commits a criminal offence.

Recruitment
The starting position is that immigration law is discriminatory. The strict immigration controls mean that there are two tiers of job applicants based on nationality – British and Irish nationals and non-British/ Irish nationals.
A British and Irish national can commence a job in the UK based solely on their professional qualifications and abilities. However, other nationals, as well as holding certain qualifications and experiences, need to also satisfy certain immigration requirements.
This will usually involve an employer obtaining a Sponsor Licence and the applicant obtaining a visa, i.e. a Skilled Worker Visa.
Whilst employers have an obligation to prevent illegal working, they have to be cautious not to discriminate against applicants from an employment law perspective. Employers do not have immunity from discrimination claims during the recruitment process.
Protection from discrimination extends to job applicants before the employment relationship begins. Job applicants (and workers) have a right not to be discriminated against in respect of eight protected characteristics, which includes race (this refers to a group of people defined by their race, colour and nationality (including citizenship) ethnic or national origins).
To assist employers, the Home Office has issued the 'Code of practice for employers: Avoiding unlawful discrimination while preventing illegal working'. The Code provides practical guidance on what employers should or should not do, to avoid unlawful discrimination (focusing on the protected characteristic of race) when complying with the obligation to conduct 'right to work' checks.
The Code provides that employers should:
Be consistent in how they conduct right to work checks on all prospective employees, including British citizens.
Ensure job selections are made on the basis of suitability for the post.
Ensure that no prospective job applicants are discouraged or excluded, either directly or indirectly, because of known or perceived protected characteristics.
The Code provides that employers should not:
Discriminate when conducting right to work checks.
Only check the status of those who appear to the employer likely to be migrants.
Make assumptions about a person's right to work in the UK or their immigration status on the basis of their colour, nationality, ethnic or national origins, accent, surname or the length of time they have been resident in the UK.
The Code may be taken into account by the Tribunal when considering whether discrimination has occurred during the recruitment process.

During Employment and Termination
It is possible that an individual's immigration status may change during the course of their employment. For example, an individual may have forgotten to apply for an extension of their immigration permission before its expiry date.
There is no legal obligation for employers to carry out follow-up right to work checks during employment, except where an individual has time limited permission to stay in the UK in which case a follow-up check must be undertaken before the expiry of the permission (as above). It is therefore important that an employer has a designated person who can ensure ongoing compliance.  
Continuing an employment relationship where a visa has expired may pose risks for the employer (including civil and criminal sanctions as detailed above). However, for employees with two years' service, an employer needs to also be conscious of the risk of unfair dismissal claims. To summarise, the dismissal of an employee with over two years' service will be unfair unless:
The employer can show that the reason (or principal reason) for the dismissal was one of the five potentially fair reasons; and
The Tribunal finds that the employer acted reasonably in treating that reason as a sufficient reason for dismissal, which includes following a fair process prior to dismissal.
An employer must take swift action in this situation, to mitigate against the immigration risk of continuing to employ an illegal worker, but still needs to ensure that a fair process is followed prior to dismissal, to mitigate against the employment risks.
In this situation, an employer can rely on the "illegality" of continuing to employ the individual as its fair reason for dismissal. However, to ensure that a fair process is undertaken, we strongly recommend that the employer meets with the individual so that their immigration status can be established directly.
If an employer jumps straight to dismissal without any investigation involving the individual, this will result in the dismissal being unfair (this remains the case despite there being a fair reason).
We also recommend that employers include a warranty in contracts of employment which specifies that the individual is entitled to work in the UK and will immediately notify the employer if this right ceases during their employment. This will help to protect the employer from exposing itself to civil and criminal sanctions by placing a burden on the individual.
In addition, if an individual is working in breach of this obligation, an employer can say that this is a breach of contract which is another potential fair reason for dismissal in these circumstances (this would fall under what is known as a "some other substantial reason" dismissal).
If you require advice on any aspect of business immigration or managing any aspect of the employment relationship of non-British/ Irish nationals, including reviewing or drafting appropriate documentation, please contact us.
Speak to our employment and business immigration solicitors
If you or your business require advice on employment law in England and Wales or you need support relating to a business immigration issue, please contact our solicitors today by completing the enquiry form below.
Key Contact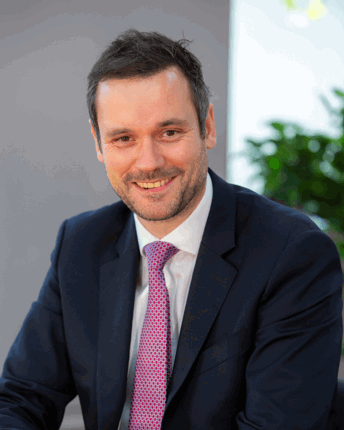 Adam Haines
Employment Law and Business Immigration Partner
---
Adam is a partner and specialist employment lawyer with experience advising on all aspects of employment law from the beginning to the end of the employment relationship and business immigration.