A recent Court of Appeal decision (Maranello Rosso vs Lohomij & others) has highlighted the need for very careful drafting of settlement agreements.
Claims by Maranello Rosso against various parties in relation to high value motor cars were settled and recorded in a written settlement agreement.
Later, Maranello Rosso brought further proceedings against those same parties for fraud, dishonesty and conspiracy. The earlier settlement agreement contained a wide definition of what was being resolved but did not include any wording specifically dealing expressly with such claims.
Maranello Rosso argued that in the absence of specific wording, the further claims were not included in the settlement.  Unsurprisingly, the various defendants took the opposite view.
The High Court decided against Maranello Rosso. The Court of Appeal has upheld that decision.
What should a settlement agreement include?
Potential claims such as fraud do not have to be specifically mentioned in a settlement agreement to be released by it.  
The Court will generally look at the settlement agreement, the disputes being resolved, consider the knowledge of the parties at the time that it was entered into and look at the natural language used.   
The Court will not ordinarily re-write a settlement agreement.
What does this case reveal about settlement agreements?
This case follows similar cases; the thrust of which are that settlement should achieve finality to disputes wherever possible.
Like any document that is intended to have legal effect, settlement agreements need to be very carefully considered and great care taken on specifically what is or isn't included which should then be reflected in clear express wording.   
Often; terms of settlement are reached and there is a desire from all parties to get that settlement recorded in writing and the dispute resolved as quickly as possible. That is understandable however the Maranello Rosso decision confirms that rushing that process or not giving proper thought to it can have significant and expensive consequences.
Speak to someone about your dispute or a settlement agreement
Our solicitors work closely with individuals, employers, businesses and organisations to ensure their interests are protected, whether it be our dispute resolution team providing specialist advice, or guidance from our employment team.
If you have a case you wish to discuss, please don't hesitate to contact our team by completing the enquiry form below, or by giving us a call.
Key Contact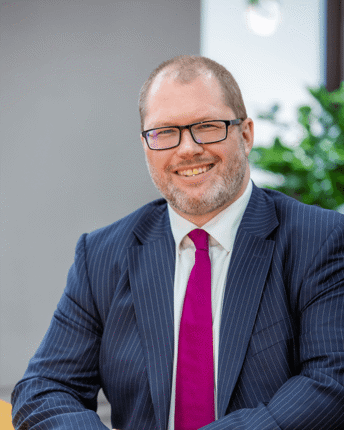 Nick Clarke
Senior Partner | Head of Dispute Resolution
---
Nick became the firm's Senior Partner in 2019, having been with Aaron & Partners for over 20 years, and he sits on the firm's management board. He also leads the Dispute Resolution team.
Need to Talk to Someone?
Use the form to send us some details about your matter and one of our experts will get in touch, or you can call us using the number below.

01244 405555