While the vast majority of work carried out by professionals is of high quality and adds value to their paying clients, we know that standards can occasionally slip and things may go wrong and a claim for professional negligence may arise. 
If a professional you have relied on provides negligent advice, it can be a disaster for you or your business. Professionals have a duty of care to their clients to carry out their work to a reasonable standard using reasonable care. 
If you wish to make a claim our Dispute Resolution team have the expertise and dynamism to assess your claim and ensure you are compensated for your loss. 
Click here to contact us about your matter.
Establishing a claim
In recent years the number of professional negligence claims against accountants, surveyors, financial advisors and solicitors has dramatically increased. 
To make a claim, you need to show that the advice you received fell below the level of skill and care that you could reasonably expect from a professional working in the same circumstances and that this has caused you loss. Estimating what your loss is can often require expert evidence, for instance an accountant can establish what profit you have lost due to the negligence. Our team regularly instructs and liaises with experts as part of the process of establishing your claim. 
Our fees
As many professionals have professional indemnity insurance in place to cover claims against them, these claims are often suitable for funding by way of Conditional Fee Agreements (CFA) ('no win, no fee' agreements) or Damages-Based Agreements (DBA) where our fees are charged at an agreed percentage of the amount you receive. This means your claim will cost you nothing if it is unsuccessful. 
Need advice about a professional negligence claim?
Our dispute resolution team litigators have the capability to meet tight timescales and provide comprehensive dispute resolution services for those who are defending or making a professional negligence claim. Call us today to discuss your case or complete our enquiry form below.
Key Contact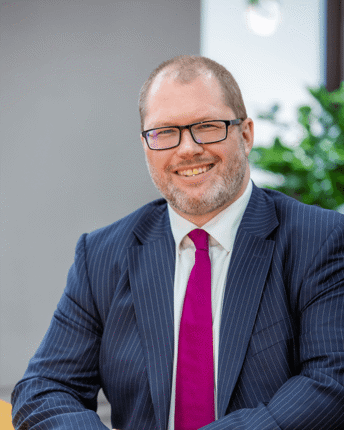 Nick Clarke
Senior Partner | Head of Dispute Resolution
---
Nick became the firm's Senior Partner in 2019, having been with Aaron & Partners for over 20 years, and he sits on the firm's management board. He also leads the Dispute Resolution team.