Aretha Franklin, best known as the Queen of Soul, died in 2018. While many may have said a little prayer on her passing, her death and subsequent discovery of two wills, have sparked a dispute between her sons as to the division of her estate.
This week, a jury in Detroit, Michigan will determine which of the two wills, discovered months after her death, is to be followed.  
When Aretha died, it was assumed that she had not left a will, such that her four sons would equally share her estate. It has been reported that Aretha sought privacy in respect of her financial affairs, resisting the need to make a formal will, despite her latter years of ill health.
Some nine months after her death, two home made wills were found at her home in Detroit, Michigan.
One is dated 2010 and was found in a locked cabinet. It names her niece, Sabrina Owens and Theodore White, Aretha's third eldest son, as the co-executors. It also makes her second and fourth sons' (Kecalf and Edward Franklin, respectively) inheritance conditional on them taking business classes and getting a certificate or a degree, before they could benefit from her estate. Crucially, Theodore White and Sabrina Owens would have control over the management of the estate, to include future royalties.
The other will, dated 2014, was found in a spiral note book under her sofa cushions. Unusually, it has been signed with smiley face. Kecalf and Edward submit that this is her last will, as it names Kecalf in place of Theodore as a co-executor, again with Sabrina Owens. Not only would Kecalf have control of the estate but the will also provides him (and his descendants) with Aretha's gated mansion, valued at c.$1.2m in 2018. Neither would also have to comply with the condition in the 2010 will. Aretha also left her gowns to be auctioned or to be provided to the Smithsonian Institution.
While Aretha's estate was at one point after her death estimated to be worth $80m, unpaid taxes and decreasing value of assets, according to the court paper work, has resulted in a net value of c.$6m by the date of trial.
In 2020, Sabrina Owens stepped away from her role as executor, after it became clear that there was a rift between Aretha's sons. However, her three warring sons have all agreed that their eldest brother, Clarence, who lives in an assisted living facility and is under legal guardianship, is to receive a percentage of the estate irrespective of the outcome of the will challenge.
While it is commendable (and sensible, in my eyes) that the family were able to reach an agreement in respect of Clarence's entitlement, as no wider agreement was reached, the matter has reached trial, with the emotional toil and costs to follow. The binary outcome of a trial is not well suited to bringing the parties on either side, together.
Unfortunately, this type of family dispute is a situation that I am increasingly seeing all too often, especially when it comes to home made wills. More often than not, a testator will seek professional assistance when wishing to make a will. This creates a paper trail and usually provides contemporaneous evidence from a professional, providing the parties with retrospective information about the circumstances and testator's thinking. This evidence is usually unavailable when it comes to home made wills: the vacuum of information rarely assists parties to form a clear view on what happened, decreasing the likelihood of the parties being able to form a clear view. In turn, it increases the prospects of a dispute arising.  
The jury has to determine whether the 2014 will is valid or not: Kecalf and Edwards have submitted that if the 2014 will is upheld, it will revoke the 2010 will. Theodore has submitted that the 2010 will was notarised and signed, giving it precedence. It was also submitted on his behalf that the 2014 will was simply a draft, given the smiley face signature and importantly, if Aretha intended it to be a will, then more care would have been taken, given that it was found in a spiral notepad under a sofa cushion.  
Curiously, in the state of Detroit, will challenges are determined by a jury, whereas in England & Wales, ordinarily a judge makes the decision.
Further, in the state of Detroit, home made wills are allowed, assuming certain conditions are met, which is to be contrasted with the majority of other states in the US, where such handwritten wills would have likely been inadmissible (i.e. ignored).  
Another question for the jury is whether a smiley face constitutes a signature. In England & Wales, courts have held that an inky thumbprint or simply including your initials have been deemed to constitute signatures: they key question for the court has been: was the act of the testator intended to be a signature?  
No doubt many of us will continue to follow this story with a keen interest. These facts again highlight the disputes which can arise, when inheritance, a tricky topic at the best of times, is not openly discussed, and as best as possible, resolved, during a testator's lifetime.
If you are facing a contentious trust or probate situation, contact our team today to assess your case
Key Contact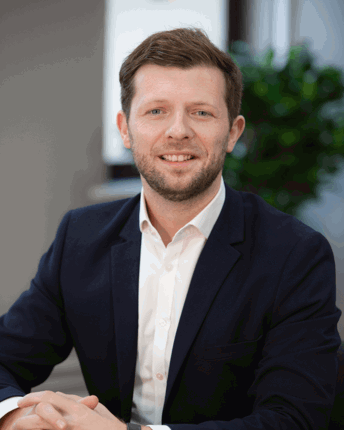 Vlad Macdonald-Munteanu
Contentious Trusts & Probate Senior Associate Solicitor
---
Vlad is a senior associate in the Contested Wills, Trusts and Estates team. His expertise lies in the resolution of contentious probate matters, and he is recommended in both Legal 500 and Chambers & Partners.