A bespoke, responsive HR solution that ensures you have the HR advice, support and documentation you need, when you need it. 
Advice is delivered by our team of fully qualified solicitors. They provide prompt, commercially focused support on anything from a quick query to a complex matter, all for a fixed annual cost. 
With a dedicated client relationship partner to handle your matters, we ensure a sound understanding of your organisation and your corporate objectives. 
And with our recommended user friendly HR portal, you can have a powerful HR tool available online 24/7 on a range of devices. 
Click here to contact us about your matter.
What are the benefits of HR Flexi?
Access to our employment law helpline

 

Access to our new HR Flexi online portal

 

Drafting and vetting of standard documentation sent to employees

 

Full audit of your existing employment documentation

 

Option to purchase legal expenses insurance

 

Twice-yearly service review, providing an opportunity to deal with specific legal queries

 

Two half-day training sessions per year, in-house, on employment topics of your choice

 

Secondment of a solicitor for half a day per year

 

Support and advice on all areas of employment law and HR, including standard TUPE and initial corporate support advice

 
The online HR portal offers:
Online Self-Service - Available 24/7, empowering employees to manage tasks that can take up so much admin time. 
Employee Records - You can record and store all employee details, including roles, contracts and salaries. You can also track emergency contact details and company equipment issuing. 
Absence Management - Employees can easily submit holiday and sickness requests to their line 

manager for approval allowing you to keep track of used, pending and available absence totals, and view a team calendar of leave booked by colleagues.

 
Reporting - Allowing you to run detailed workforce reports across your whole organisation, with the added ability to export the data to a spreadsheet. 
Company Handbook & Documents - A digital version of your company handbook, policies and procedures for staff can be kept on the system. You can also attach relevant documents against employee records and keep a record of when employees read a document. 
Reminders and Alerts - The online HR portal enables you to send automatic reminders for key events, such as end of probation or training reviews. 
Communication Tools - Send system and SMS messages directly from the portal. You can even embed videos, presentations, and social media feeds within your HR system. 
Flexibility - Customise the fields within your HR system to ensure the information you are capturing is always relevant to your organisation. 
Support - Full support and training on an ongoing basis
The online HR Portal also has additional features that can benefit your business including:
Workforce management calendar
Hybrid working
Time tracking and billing
Staff expenses
Diarised online appraisal system
Health and safety management
Recruitment and job offer administration
Probation management.
Training, qualifications and skills tracking
Current and past job history
Leaver's report and reference letters
Staff surveys
Payroll reporting
Organisation chart
The online HR portal is compatible with PC, Mac, smartphones and tablets with no software to download or hardware to maintain. The platform is ISO 27001 (Information Security) and ISO 9001 (Quality Management) accredited and utilises secure, robust UK hosting with 24/7 access. Available on a monthly rolling contract. 
Please contact Ben Mason for more information or to arrange a demonstration. 
Key Contact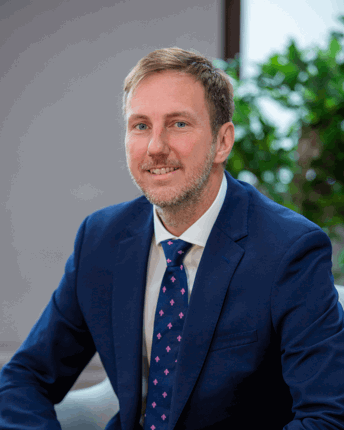 Ben Mason
Employment Law Partner
---
Ben has experience in all areas of employment law and provides commercial and pragmatic advice to both commercial and individual clients across a wide range of sectors including financial, retail, IT, manufacturing and sport.